Enjoy Your New Look with our "Lunch Time Filler"…Juvederm!
JUVÉDERM® XC is the smooth gel filler that your doctor uses to instantly smooth away wrinkles around your mouth and nose. With just one treatment, you'll get smooth and natural-looking results that last up to a year.
Am I a Candidate for Juvederm?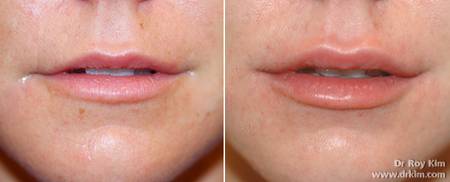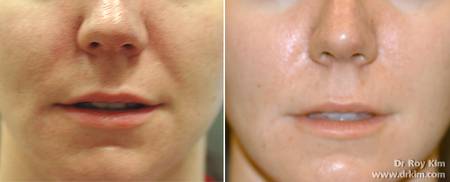 (Real Patient Results Above)
Want to see more before and after photos? Check out our Juvederm photo gallery.
If you have noticed deep wrinkles in the folds on the side of your mouth, or are concerned about the vertical lines between your eyebrows, you may be a candidate for Juvederm Ultra Plus XC.
The Juvederm Procedure
Juvederm is injected into folds of the face to fill them up and make them look softer and less deep. The nasolabial folds, or the "parentheses" lines of the face and cheek are commonly done. I can also inject the glabellar lines, which are the vertical lines between your eyebrows, as well as the "marionette lines", which are the lines that go from the corner of your lip down towards your chin.
What Are the Risks with Juvederm?
Juvederm is a prescription injectable, and can only be administered by a medical professional.  The nice thing about Juvederm is that it requires no pre-injection allergy testing.  It's a simple procedure that can be safely done in an office setting.
Roy Kim, MD uses a special technique during the surgery to eliminate lumps and bruising. Dr. Kim's goal is to give you the best overall, natural, aesthetic result possible. At our office, we want you to feel comfortable during the process of rejuvenating your face!
Risks of Juvederm may include mild swelling, redness, bruising, or lumps.  Read Roy Kim, MD's article here on how he avoids lumps!
Why Have Your Juvederm Injection with Roy Kim, MD?
Please contact us today to schedule an appointment or to learn more about Juvederm.
Still have questions regarding Juvederm? Check out Dr. Kim's blog
Here are the top 5 Juvederm questions patients ask personally answered by Roy Kim, MD: