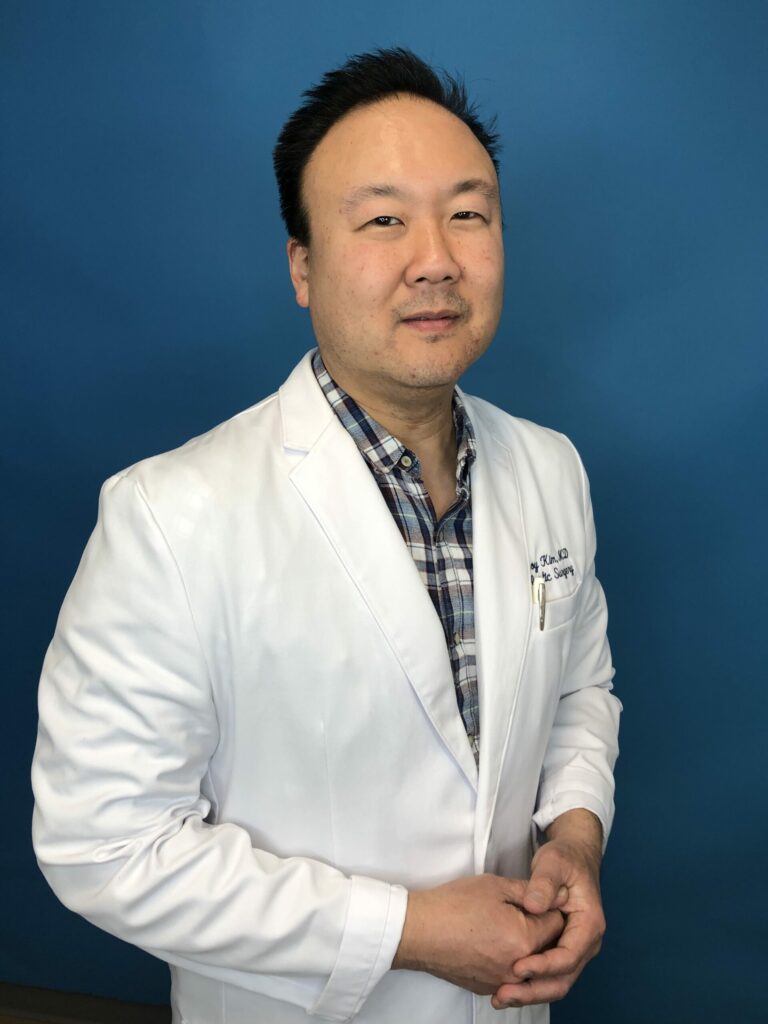 Roy Kim, MD is a Diplomate of the American Board of Plastic Surgery
Roy Kim, MD is a member of the American Society of Plastic Surgeons, The American Society for Aesthetic Plastic Surgery, and the California Society of Plastic Surgeons. His pursuit of technical excellence has earned him the respect of colleagues and applause from his patients.
Roy Kim, MD holds an undergraduate degree from Georgetown University, an MD from the University of Pittsburg and has performed general surgery residency at University of Chicago Medical School as well as a Plastic Surgery residency at Wayne State University before moving to San Francisco.
He Was Great!
He made me feel relaxed, he was funny, not uptight. I like how he listened to me and didn't give me unrealistic expectations above all he wasn't trying to seek me anything, I will see him soon again for fillers and other things!
Dr. Roy Kim is an amazing doctor. I have never had a plastic surgery before hand and I was a little nervous. He made me feel really comportable and was very professional. Dr. Kim gave me a breast augmentation and I couldn't be happier. This is by far the best decision I have ever made. I'm so beyond happy with my results and healed very fast and was not even in any pain. I can't thank Dr. Kim enough for making me more confident.
It was my first time visiting Dr. Kim's office and naturally I was nervous; I was having fillers in my face.
Perrie, the office manager greeted me and was so warm and sweet. The moment Dr. Kim saw me in the waiting room he struck up a conversation and was so genuine and welcoming. He immediately put me right at ease. When he took me into the procedure room, he spoke with me in detail about what I wanted and made sure he was clear. He explained everything he was doing during the process, took his time, and only gave me a little bit of product at a time to make sure I was happy along the way. He was so thorough, clear, consistent, and patient! I absolutely LOVE the results of what he did and would highly recommend him. I will certainly be returning. :)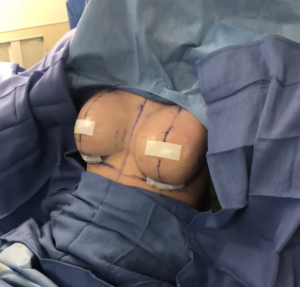 Cleavage is the name of the game amongst most breast augmentation patients. However, there's a fine line between placing the implants close for optimal cleavage,
Neck Liposuction is a great way to define your jawline. The picture here are before and after results that are 14 months out! It's a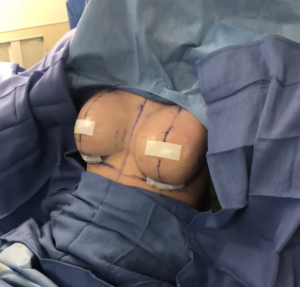 Cleavage is the name of the game amongst most breast augmentation patients. However, there's a fine line between placing the implants close for optimal cleavage,