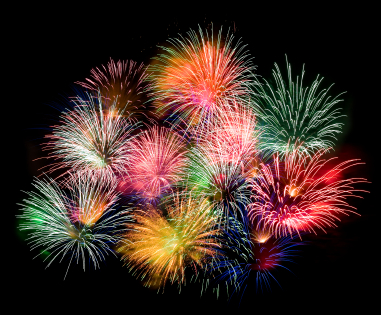 Dear Blog Reader,
We've made it to the end of 2011 and unlike every other web site out there, I'm not going to tell you how to"Find a New You in 2012!"  I'll leave that to every other blog and TV show on the planet.  (If you really want to know, just come see me for a plastic surgery consultation in San Francisco).
Instead, I thought I'd take a look back at my blog and revisit my 10 Best Blog Posts from 2011.  This is no small task.  I'm almost equal parts blogger and surgeon.  I've posted three times a week all year long, leaving me 156 posts to choose from.  I've covered everything from how to relieve your migraine headaches with a brow lift and Botox to the weird and wacky news stories involving plastic surgery.
What was the criteria for choosing my Top 10 you ask?  Oh, it was very technical and tedious I assure you.  Actually, no.  These just happen to be my personal favorites.  Have a happy, healthy and prosperous New Year!
– Dr. Kim
TOP 10 BLOG POSTS OF 2011
#10
Facelifts Techniques That Younger Plastic Surgeons Utilize
Some people think that a facelift is a facelift and that every plastic surgeon performs them in the same way.  So not true.  Recent years have brough ust all sorts of new techniques to improve modern facelift results, but not every doctor has kept up.
Maybe you want to get a little tweek here or there but you feel guilty?  Or perhaps you are having a hard time admitting to yourself that you need a little help rebuilding your self esteem after having kids?  This post will help you navigate those conversations with your loved ones and yourself.
Long eyelashes will always be on trend.  Find out why Latisse eyelash treatment is so amazing and how it compares to other lash boosting options.
Medical spas are EVERYWHERE, but not everybody knows who is regulating them. (Hint: Nobody!)  I liked this article because it is well-researched and because the facts are under-reported.  I also tried really hard to not sound like an angry old man.  :)
It's true.  Americans love Botox.  A lot.  The simple reason is because it works so well, but this article lets you know when you've gone overboard.
There were more searches for "Pippa" on Google in 2011 than for her princess sister, Kate.  Pippa stole the show at the royal wedding, but it was really her butt that got most of the press.  Here's how to get a Pippa backside.
Okay, in this post, I didn't even try to not sound like an angry old man.  This is my rant about people (i.e. celebrities) need to stop bashing plastic surgery and cosmetic procedures. To Kate Winslet: It's so easy to be critical when you look like Kate Winslet.
Women usually get all the attention when it comes to cosmetic procedures and plastic surgery.  This one is just for men.
This blog post had nothing to do with plastic surgery, but in it, I share my thoughts about Steve Jobs and about adoption.
#1
Rwanda Plastic Surgery
My personal favorite story from 2011 was about a young boy named Jean Claude who received surgery on his cleft palate and cleft nose with me and a team of wonderful medical professionals in San Francisco. 
The surgery was a success
, and I hope that you all take a moment to decide what talents and time you can share with others in 2012.  This is truly the best way to "Discover a New You in the New Year."  Helping to change other people's lives can change your own life in profound ways.
Happy New Year!