I'm off to Africa to do Plastic Surgery in Malawi.  So, why do I do it?  The reasons might surprise you.
Plastic Surgery is Fun
You know that old saying –  "If you do what you love, you'll never work a day in your life."?  Well, I love Plastic Surgery, especially the SURGERY part.
I went into Plastic Surgery for the chicks, drugs, and rock-n-roll fun of it-  I really like to operate.  In med school I chose Plastic Surgery because I liked to be able to "see" my results, as opposed to reviewing a blood test/ x-ray/ CAT scan before and after some diagnosis.  I liked knowing that my contribution helped another person.  The visual nature of plastic surgery, and the fact that you can't really hide the results, is very appealing to me.
Surgery in general is a lot of fun…..for the surgeon.  Sincerely, it's awesome to be able to change things and deliver great aesthetic results.  In the past 2 weeks, some of my cases have included:
–  a breast augmentation on a wonderful young woman who wants to be proportionate to her body; and is doing it for HER, rather than someone else
–  examination of a child's finger that had an almost complete distal tip amputation, and finding that her finger is healed with the ability to extend and flex
–  a "Brazilian Butt Lift", with liposuction followed by fat grafts to the hips and buttocks
–  a full facelift, eyebrow lift, necklift, and chin implant on a very nice gentlman who looks great, but wants rejuvenation
–  draining an infected abscess on a patient's scalp, who was unfortunate enough to develop an infection
Doing Plastic Surgery is a blast, and doing it in Africa gives me the same feeling of satisfaction as in the US.  Doing something different than my usual routine can be stressful, but still a great old time.  My best professional memories are difficult cases with great results.
What is NOT fun about Plastic Surgery?  In a word:  paperwork.  Followed closely by the legal concerns and encroachment of government regulations.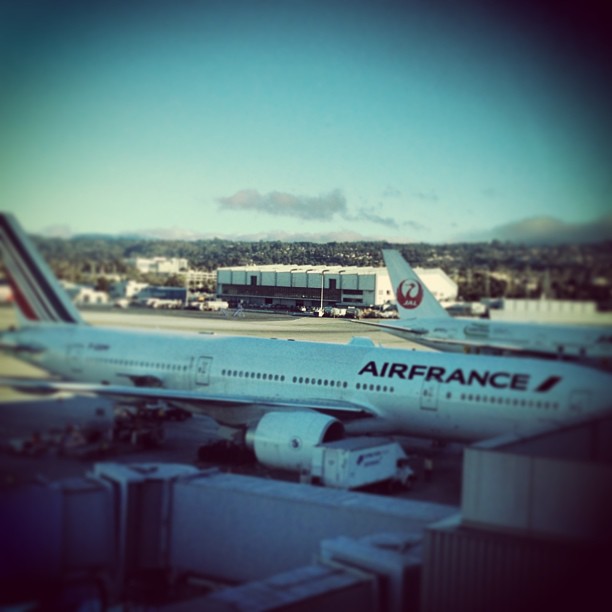 Wanderlust
That is an SAT word for the enjoyment of travel.  Growing up as a child, I always wanted to travel more, but it was hard while in school for several decades.  Now that my training is behind me, I've been able to visit most of the US and many parts of the world.
Joining my work fun and travel fun?  Well, that's incredibly fun.  I'm doing what I love and learning about a different language and culture.  Nothing could be better.
At conferences in Singapore and the Phillipines, I learned a couple of things.  Operating several times in Guatemala gave me a greater appreciation of Central America, the lack of infrastructure there, and how happy people can be despite being quite poor.  Malawi is eye opening as well; witnessing the sacrifices that mothers and fathers will make just for the chance that their child will be made whole and won't be disfigured forever.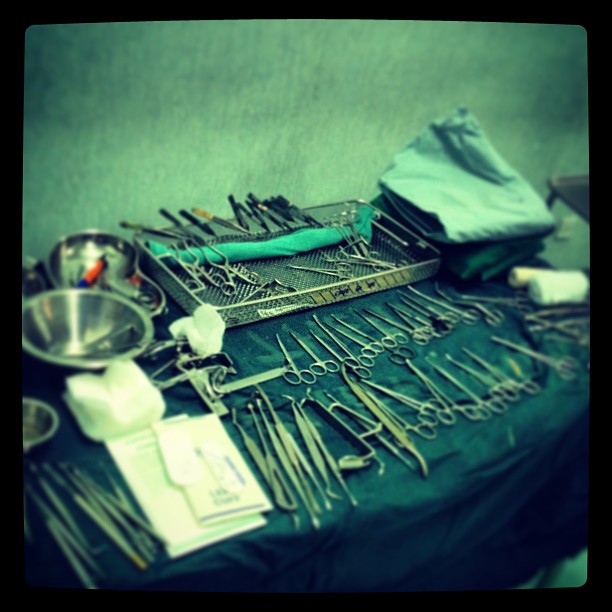 Exercise my Plastic Surgery Muscles
I learned a lot more than breast augmentation in the course of my Plastic Surgery training and education.  Going to the Third World has allowed me to rekindle buried knowledge, and do straightforward surgical cases I don't routinely see in the US.
I Make a Small Difference
One shocking thing about operating in Malawi, is how old some of the kids are.  Some of these cleft lips and scars are very obvious, and in the US would have been fixed while the child was an infant.  I have operated on teenagers and even adults in Malawi, which strongly implies that no one is around to fix these problems, like, EVER.
I know that just fixing 20-30 cleft lips and cleft palates is only a drop in the bucket.  But for that individual patient, it's life changing.  Parents are so thankful for the chance that their kid will no longer be ostracized, made fun of, bullied, or thought of as the evil witch or evil spirit of the village, all because they have some congential cleft lip that's fixed in a 1-2 hour out patient procedure.  It doesn't make much sense to me sometimes, but I'm glad that my short plastic surgery procedure can make a positive and lasting change in someone else's life.
Plastic Surgery = Misunderstood
Be honest –  you think that all Plastic Surgeons are just Beverly Hills wannabes, and that we hang out with our vain, famous, high society patients.
Ok, I guess I'm part of the 'hoi polloi"-  but I actually became a doctor to serve others, and did I mention I like to OPERATE and DO SURGERY?  So, if I can use my skills to make a facelift scar better, or make a cleft lip better, or make a burn wound better-  it's still Plastic Surgery to me, and it's still fun.
The average person doesn't seem to understand how the improvement of a simple scar can make a big difference in someone's life.  It might not be in your sights to understand the empowerment of looking as young as one feels, and the kind of positive impact that can have for both women and men.  No one will probably die from wrinkles or a cleft lip-  but until you get them fixed, a patient will always long to look and feel "normal".  What a Plastic Surgeon considers aesthetic or cosmetic, versus reconstructive, is a pretty fine line.  We are in a unique position to understand that there's a psychological component to appearance, and fixing real or perceived problems can make a massive difference in one's outlook on life.
Fixing cleft lips, cleft palates, burn wounds, and other things in Malawi is not more or less worthwhile than the operations I do in the US.  To me, it's just different, and nice change of pace.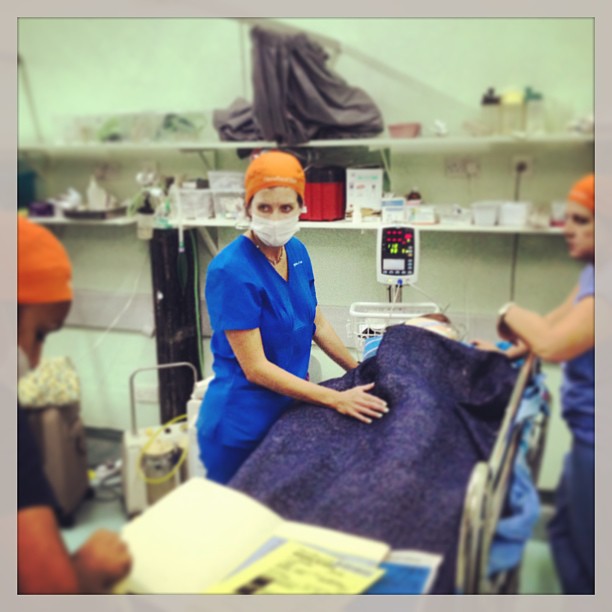 Not For Personal Glory
Did you know that over 90% of Plastic Surgeons the US have donated their skills for free to someone?  Did you know that most Plastic Surgeons still donate surgical cases in the US and overseas, just because they want to and it's fun?  There are tons of tattoo removals, breast cancer reconstructions, hand trauma cases, burn reconstruction, and yes, even cosmetic cases, that are done for free or cheap, courtesy of your friendly neighborhood Plastic Surgeon.
I hope you see what drives me, and others like me, to deliver Plastic Surgery throughout the world.  If you want to help other patients, you can donate your time too!  Just 5 seconds.  That is all it takes to share or talk about this article via Facebook/ Twitter/ Linkedin/ etc.
You don't have to give any money to help people, but if you want to, just go here, and give a tax deductible donation-
http://operationofhope.org/donate/  
Be assured that when I go to Malawi, my office is NOT making money, because I'm not 'working' there!  Also, I'm getting no stipend from Operation of Hope-  There's no payment, and I cover my own airfare, hotel and food in Blantyre.
Of course, the gift of helping others is priceless.
If you have any questions, please feel free to ask at info@drkim.com.