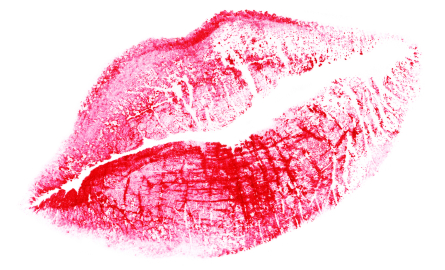 Several months after dermal filler injection, you notice that it's beginning to fade away.  Are you disappointed?  Do you know the general length of time a dermal filler lasts?  Look no further; here's the deal.
Dermal Filler Lasting Power
There are many types of fillers, marketed under many brand names.  All of them have unique qualities, and they vary in their staying power.  This is because different chemical substances will last in the human body for different lengths of time.  As a general rule, thicker, more substantial dermal fillers will last longer than thinner formulations.
Restylane or Juvederm, can last approximately 6 to 9 months.  Juvederm Ultra Plus can last up to 12 months, and some fillers, including Radiesse, Sculptra and Artefill can last 18 months and up to 5 years, respectively.  Fat, the ultimate dermal filler, is usually considered very long lasting and often permanent.
The FDA has conducted in-depth research on fillers, and has stated clearly how long each dermal filler lasts.  There are some fluctuations (up to a month or so) between different individuals, but for the most part, it's chemistry, and applies to all of us.  Of course, your injector should also know the duration of any filler he or she is injecting, so before the procedure, you can quiz him, Google the filler on your Iphone, and otherwise easily determine how long your results should last.
But My Dermal Filler Did Not Last As Long As I Thought It Would.
There are several reasons why your dermal filler fell short of your hopes and dreams.
(1.)  First, your expectations may have been unreasonable.  (Don't feel bad, it happens.)  If your injector failed to adequately explain your dermal filler duration, or you forgot exactly when you got it, or how long the dermal filler was supposed to last, you're setting yourself up for disappointment.  Knowledge is power.  In my practice-  before any injection, I explain to my patients how long the specific dermal filler should last. If you forget?  Call me/ Email me/ Text me/ IM me/ Tweet me/ Instagram me/ Facebook message me/ Linkedin email me
(2.)  The location on your face will affect how long your dermal filler lasts.  The FDA-approved use for most dermal fillers is only in the nasolabial fold area, which are the 'parentheses lines' around your mouth.  There, with correct placement in the skin, your dermal filler should last as the FDA and the dermal filler manufacturer state.  However, if you're getting your dermal filler in an area that's "off label" or not in the exact recommended depth within your skin, it may not last to the FDA's specifications.
(3.) Technical error by your injector plays a key role in your overall result.  Most dermal fillers need to be injected under the skin, in just the right area.  Too close to the skin surface, and you create a lump or bump.  Too deep under the skin, and the wrinkle you are filling will NOT be more shallow, thus making it ineffective.
(4.) You may need more dermal filler than you originally thought.  I'm not in the business of the hard sell, but I do recommend to my patients what I feel is the appropriate amount of dermal filler for their situation.  This is yet another reason to find an experienced and knowledgable injector.  If you get home and feel that you need more, you can always come back and "layer" dermal filler on top of existing dermal filler in most areas of the face and body.
(5.) Your injector may be incapable or unwilling to offer you the whole array of options.  Since I'm a plastic surgeon, I can offer short or long lasting dermal fillers.  I am confident in my skills, and do not create a lump, bump, or inadequate result when performing dermal filler injections.  Also, unlike less qualified providers, I can offer very long lasting dermal fillers such as Artefill.  Last but not least, I offer fat grafting, which is a surgery.  It requires fat harvesting and grafting to get permanent, long lasting results.
Many injectors are uncomfortable with very long lasting dermal fillers, because great results require a level of expertise they know they don't have.  Injectors who are not also surgeons, cannot offer the ultimate dermal filler, fat, since this is a surgical procedure.
Injectors who only perform the procedure occasionally, or have a low volume of business, may not keep a large inventory of dermal fillers in their offices.  This may limit what they can offer you and prevent you from choosing between short or long lasting dermal fillers.
The Ultimate Dermal Filler-  Yup, It's Fat
The ultimate dermal filler is your own fat.  I can really work wonders with it, but first, I have to do liposuction on you, extract some fat, process it, and then set it aside.  I then place your processed fat into special fat grafting equipment, and then inject it into the desired areas of your face and body.  This fat should last a very long time, and is typically considered permanent.
The most common areas of fat injection in the face are in the nasolabial folds, the deep wrinkles under the eyes, and the lips.  In the body, the fat is often grafted into the buttocks, a procedure also known as a "Brazilian Butt Lift".
So, now you know how long your dermal filler will last!  Thanks for reading!
Do you have any comments about this article?  Please feel free to leave them below. 
You can share this article using the handy dandy software buttons below. 
Finally, if you'd like to schedule a consultation or procedure with me, please contact me at info@drkim.com or 415 362 1846.  I look forward to meeting you soon!