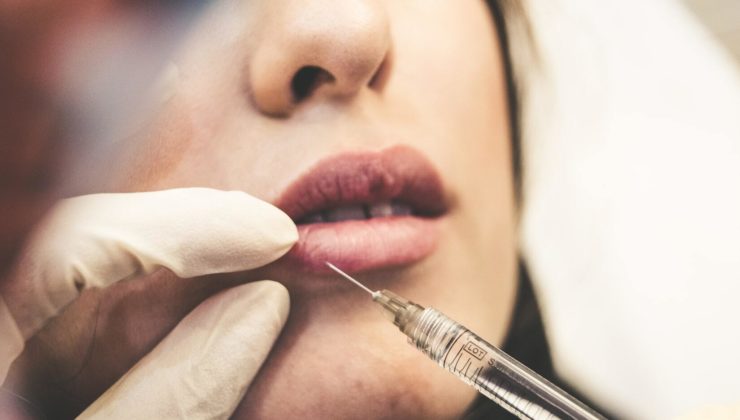 March 25, 2021
Needless to say, people have sacrificed a lot of personal endeavors and luxuries over the course of the COVID-19 pandemic. Somewhat surprisingly however, plastic surgery has not been one of them.
This is not to say that an uptick in plastic surgery would generally be surprising. Quite the opposite, in fact. the '10 Plastic Surgery Predictions for the Roaring '20s' listed here early in 2020 specifically discussed the likelihood of increased demand. The theory was that everything from the popularity of selfies to greater acceptance of cosmetic procedures was pointing toward a spike in plastic surgery. But of course, there was no awareness then that a pandemic would factor in.
As it turns out, the pandemic not only factored in, but by all accounts sped up demand or more plastic surgery. But why exactly did this happen?
Video Calling
The simplest explanation for the uptick in plastic surgery during the pandemic seems to be that more time on video calls has made people more conscious of how they appear (and what changes they might want to make). An MD quoted in a Verywell Health piece about this subject pointed out that the types of procedures we're seeing more of back up this idea. Specifically, facial procedures (such as blepharoplasties, facelifts, fillers, and botox) have been sought after. People are simply spending a little bit more time with their own faces than usual, and many are responding by addressing perceived imperfections.
Ample Care
There has been a lot of discussion even since before the pandemic of doctor and nurse shortages in the U.S. The pandemic made the problem worse, causing some medical professionals to be pulled from their specialties and others to leave work altogether. Those working in plastic surgery weren't as widely subjected to these issues though, and in fact efforts to train more nurses specifically has resulted in ample care of the sort that surgical patients require. A lot of RNs in recent years have gone back to school online to earn their BSNs and take on the kind of management and supervisor roles that can make smaller practices run more smoothly. Furthermore, Maryville University's assessment of online RN to BSN degree advancement, notes that some making this leap will ultimately find work in home care — which can sometimes be necessary (or at least advised) following plastic surgery. Altogether, it is simply apparent that care needs have been met in this department when other areas of healthcare have struggled during the pandemic. This allows for and may have even incentivized more procedures.
Stay-at-Home Practices
Another key factor in all of this is likely that long-term stay-at-home practice (and in some cases formally recommended lockdowns and quarantines) have given people the time and space they need to recover from procedures. This is something that was alluded to by a Stanford University professor discussing plastic surgery in light of the pandemic. Said professor, who works specifically in plastic surgery, remarked on a "pent-up demand" for certain procedures (like breast augmentation, breast lifts, tummy tucks, etc.). The implication is that many have wanted to undergo these procedures for some time, but only now decided to do it. Extra time at home for recovery undoubtedly explains why, in part.
A Bit of Indulgence
This last point is more of an assumption that something based on data, trends, or comments from the medical community. Nevertheless, it makes a certain sense that some would turn to plastic surgery as an indulgence during a difficult time. This is not to suggest that the actual surgical process or recovery are likely to make day-to-day living any more pleasant. But with people having lost and sacrificed so much throughout the pandemic, there's undeniable appeal in personal indulgence. "I want to do a little something for me" is a perfectly reasonable thought in light of the past 12 months, and it's logical to assume that this kind of thought has nudged some toward plastic surgery.
Ultimately, all of these explanations make sense. So as strange as it may seem initially to see headlines about spiking plastic surgery during a viral pandemic, there's a certain sense to it all.
Article made for drkim.com
By Lily Edwards