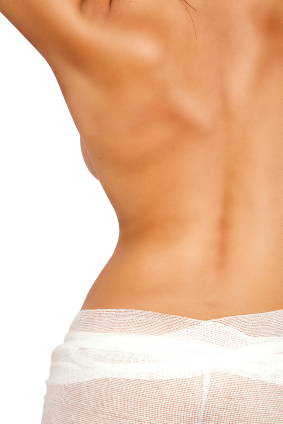 An obvious question, but not so obvious!
In general, most people know that your tummy tuck incision will be in the lower abdomen area, where a C-section scar is. However, it's longer than a C-section incision, and a tummy tuck scar usually goes from the right to the left pelvic bone.
The actual height, or position of the tummy tuck incision, has become lower with time, mainly due to fashion. In plastic surgery textbooks, the typical incision is actually relatively high by today's standards, and can extend a bit too high on the hips. With modern fashion statements, basically low-rise jeans or lower line underwear, today's tummy tuck incision should probably be lower than 5-10 years ago.
Basically, you should get your your tummy tuck incision to be where you want it to be. Typically, this is under your underwear line or bikini bottom line. If you bring your underwear or bikini bottom with you to your consultation, you can see exactly where your incision will be. Sometimes I ask my patients to bring their favorite underwear or bikini bottom with them the day of surgery, so that I can precisely outline and measure exactly where their tummy tuck incision will be long-term.
Should you desire more information about my available services, or want to schedule an appointment, please contact my Patient Care Coordinator at info@drkim.com, or call our office at 415-362-1846.
Did you find this article interesting?  Please share via Twitter, Facebook or Google Plus below