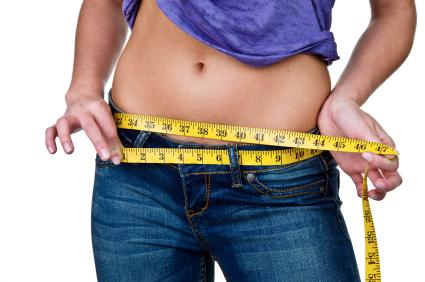 A tummy tuck is a life changing surgery that enhances your abdominal appearance.  For many, it makes wearing normal clothing an option again, and eliminates the embarrassment and discomfort of loose skin; a major obstacle to physical activity.
Yes, it is life changing; one of the most life changing procedures out there.  Patients with excess stretched out abdominal skin can exercise, diet, and drop pounds.  They can work harder than all super models combined and eat with the healthful discipline of a personal trainer.  But they will not enjoy the results they deserve (very frustrating) because they cannot remove  the excess skin, fat, and soft tissue which is weighing them down aesthetically and emotionally.
A tummy tuck delivers the goods.  It gives the patient the midsection she had before kids.  It gives the patient the taught waist earned, but still hidden, after massive weight loss.
What is a Tummy Tuck?
If you have excess skin, soft tissue, and fat that hangs down from your stomach and over the top of your jeans, then you have an "abdominal pannus".  A "tummy tuck", or "abdominoplasty", will remove that loose tissue and reveal the flat tummy that lies beneath.
Many women get an abdominal pannus after pregnancy.  Often in life, one can blame parents for mental health issues and neuroses.  However, regarding an abdominal pannus, it's time to blame your kids.  Pregnancy and its associated weight gain can cause your abdomen skin and soft tissue to expand, and worse, stay loose.
Allowing time to go by, working out, and overall weight loss will definitely help trim down your belly.  But you may reach a point where you simply have loose skin left-  and no amount of working out and non-surgical skin tightening makes a difference.  This is when the tummy tuck is the only option left.
What Happens During Surgery?
A tummy tuck is a long-ish incision in approximately the same area as a C-Section scar.  I try to make the incision as low as possible, usually placed in the lower abdomen/upper groin area.
The tummy tuck involves tissue spanning the entire width of your body, from pelvis to pelvis.  The more loose skin and tissue you have,  the longer your incision may be.  If you have only loose skin in the middle of your abdomen, you may be the rare person who only needs a "mini" tummy tuck (see below).
The extra skin beneath your rib cage is tightened during the procedure.  The remaining skin and tissue from the upper abdomen is pulled down, carefully removed if needed, and stitched to the lower abdomen. The belly button is preserved and a new opening is created for it.   Voila.  Nice and neat, and all of the sloppiness is gone forever.
It takes about 2-3 weeks to recover from the procedure, and in the meantime, you get to take it easy.
Optional Procedures Usually Done with a Tummy Tuck
While a tummy tuck is taking place, I can take a good look at the rectus abdominus muscles (also known as the "6 pack muscles"). These muscles should, theoretically, touch in the middle.  However, if you've been pregnant or lost a lot of weight, they may be slightly separated.
I can suture these muscles together, the way they were when you were born.  Of course, I can't guarantee a visible six pack, but you can rest assured that at least the anterior abdomen muscles are where they are supposed to be.
Most patients benefit from liposuction at the "love handle" or "flank" areas as well.  Without liposuction, there may be slight excess fat pinched up on the sides of the incision.  Liposuction compliments a tummy tuck by further smoothing and streamlining the midriff.
Rarely, a patient may have a hernia near the belly button or in the middle of the abdomen.  If this is the case, I can repair it using existing tissues or by using mesh to cover and reinforce the weakness of the abdominal wall.
What About a "Mini" Tummy Tuck?
Ah, the rare patient who needs a "mini" tummy tuck!  I wish I did more of these procedures, but honestly, most women simply don't meet the criteria for one.
If you only have loose skin in the lower, central portion of your abdomen, then you may be a candidate for the "mini" tummy tuck.  Unfortunately, most women have loose skin over the entire abdomen, including the sides.
Even if you don't have that much loose skin, most women still have a slight 'muffin top'.  If you are a woman with this condition, you know who you are.  Even if you don't think you have much excess fat in that love handle area, you will find that when the center of the tummy is stretched and flattened, the once minor love handles will appear more prominent.
For this reason, ANY excess fat on the sides of your tummy will make you a poor candidate for the mini tummy tuck.
The great news is, I can still perform a transformational full tummy tuck for you, the results from which will blow you away.  It's normal to be cautious about a large scar, but the new tight and smooth mid-section more than outweighs the scar, which will fade in time.
My advice is always: go with the procedure that will give you the best long term results.  Scarring is only part of that assessment.
Where Can I Learn More?
Keep an eye out for more tummy tuck articles in the near future.  I'm on a tear, and I'm answering tons of questions about this over the next month.  In the meantime, enjoy some previous blog posts I've written about tummy tucks here:
Tummy Tuck Incision
Muscle Stitching
Body Position After Tummy Tuck
Tummy Tuck Scar
Should you desire more information, or want to schedule an appointment, please contact Dr. Kim's Patient Care Coordinator at info@drkim.com, or call the office at 415-362-1846.
Did you find this article interesting?  Please share via Twitter, Facebook or Google Plus below.