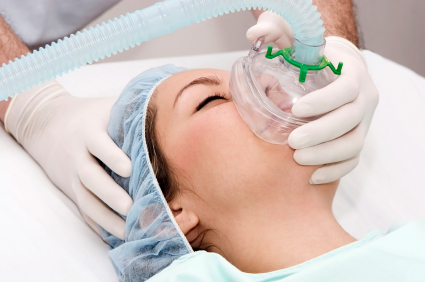 You will get the anesthesia that best helps you be pain-free during the surgery, and will also help you to stay still during your procedure as well. This usually means general anesthesia, or sedation anesthesia. I tend not to use local anesthesia unless the procedure is smaller and more limited.
Certain areas of the body require more anesthesia than others. Also, certain procedures, especially procedures that require muscle stretching or skin rearrangement, will require more anesthesia as well. Generally, in my medical opinion, it is better to have a board certified MD anesthesiologist monitoring you and giving you anesthesia, and not a nurse, nor the plastic surgeon.
I recently read an article from www.msnbc.com which lists the many concerns about ineffective anesthesia and plastic surgery. (www.msnbc.msn.com/id/40950317/ns/health-womens_health/)
It seems that you can save some money with non-general anesthesia delivered by someone who is not a MD anesthesiologist, but the problem is that the patient may feel more pain during and after the procedure. To me, the most important thing is patient safety. It is better to be seen by your family physician, cleared by your family doctor for surgery, and undergo anesthesia by another doctor monitoring you through the entire surgical case. Although it may cost more, your health will be in better hands while you sleep.
Also, I don't know if the cost is actually that much higher. Theoretically, I could anesthesia myself for some of my plastic surgery procedures, and eliminate the cost of an anesthesiologist. However, it will take me longer to do that particular surgical case, so any cost savings you get from no anesthesiologists fee may be eaten up by the increase operating room time.
Finally, as you are probably aware, even light sedation anesthesia may lower your heart, your blood pressure, and your breathing ability. In small amounts, this can be tolerated, but if you feel anxious or pain during your procedure, you may need even more sedation. If you have underlying heart of lunch disease, or some other problem, then more anesthesia may hurt your overall health. To me, the small added cost of getting a pre-surgical check-up with your family doctor, getting anesthesia from a board-certified MD anesthesiologist, and having your plastic surgery procedure in a fully accredited facility, is the safest way to go.
Should you desire more information about my available services, or want to schedule an appointment, please contact my Patient Care Coordinator at info@drkim.com or (415)362-1846. Your safety during surgery can't be underestimated.
Please feel free to ask me a question or leave a comment below.
"Nipped, tucked and wide awake?- Bargain plastic surgery procedure uses only local anesthesia but can be dangerous, experts warn"
http://www.msnbc.msn.com/id/40950317/ns/health-womens_health/