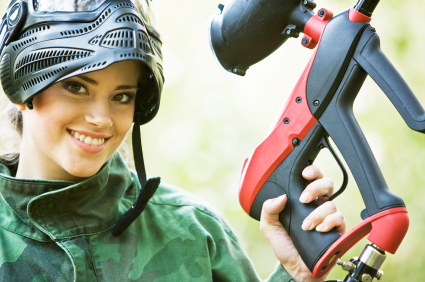 Legloose and Fancy Free
A British man got a leg up on police when he tricked them into attaching his court-ordered ankle monitor to his prosthetic leg.  Christopher Lowcock, a petty criminal with an unfortunate name, wrapped his fake leg in ace bandages before officers arrived to install his house arrest monitoring equipment.
The officers failed to follow proper protocol (Step 1: Check that leg is real) and attached the ankle monitor to the prosthetic, allowing Lowcock to simply remove his leg whenever he felt like heading to the pub for a pint.  His ruse was finally up when he was arrested on a driving offense while out and about during house arrest.  The cops who made the mistake were subsequently fired, and Lowcock was booked into jail with both legs.
Botox and Bail
In other criminal folly, Patti Ann Moore was recently pulled over on suspicion of drunk driving by Canadian police.  The officer asked her to submit to a breathalyzer test to determine her blood alcohol level, but try as she might, Moore simply could not wrap her lips around the tube.  After four attempts, the officer charged Moore with refusing to give a breath sample.
While she admitted to drinking that evening, she insisted that she wanted to comply but that the recent Botox injections she received in her lips prevented her from properly puckering.  Cops are used to hearing all sorts of excuses, and this one seemed no different.  However, the judge threw out her case a few weeks later after a letter from her plastic surgeon backed up her story.  Botox has now been FDA approved to treat 11 different medical conditions, but who knew it could also help keep you out of jail?
Flattening Firearms
If you've ever played paintball, you know it can definitely sting a little.  But imagine a direct hit to your silicone implant by a paintball moving at 190mph.   A 26-year-old British woman learned the hard way last weekend that implants and paintball don't mix so well.
After experiencing pain in her chest for a few days after playing, the woman visited her doctor who discovered that one of her implants had been torn apart by the paintball capsule.  This unusual case of "Ouch!" has prompted UK Paintball to add the following clause to its web site:
"Due to an incident at our Croydon Paintballing centre on Saturday 20 August 2011, we respectfully ask that any ladies with surgical breast implants notify our team at the time of booking. You will be given special information on the dangers of paintballing with enhanced boobs and asked to sign a disclaimer. You will also be issued with extra padding to protect your implants while paintballing."
Isn't British lingo refreshing?  Straight and to the point.  If this happened in America, no doubt a team of legal experts from both sides would be preparing for the upcoming trial.
OMG!  WTF?
A 17-year-old girl with excessively sweaty hands had tried just about everything to cure her embarrassing problem of constant drippy, wet palms when she turned to Botox for help.
Palmar hyperhidrosis is a condition found in about 3 percent of the U.S. population and is caused by overactive sweat glands.  Botox injections can help reduce the symptoms by temporarily disabling the glands in the underarms, hands and feet.  Her treatment involved about 30 injections in each palm and three in each of her fingers.
The good news is that the injections seemed to do the trick and within a week, the girl reported "dramatic improvement."  But a teen new crisis soon set in, and as the Archives of Dermotology reported, the girl experienced "transitory texting impairment" because her thumbs didn't work quite right after the injections.  OMG!  So not LMAO!
The texting handicap lasted only about six weeks, and her palms stayed sweat free for nearly six months.  So she will likely be back for more – but only after upgrading her phone to enable voice texting abilities.
Can't get enough weird plastic surgery news?  Check out the archives.