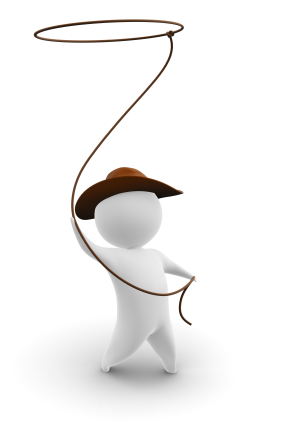 It's a short week with the July 4th holiday falling on Monday. It's always hard to get back into the swing of things, so here are some wacky stories to help you waste more time at work while you reminisce about hot dogs and fireworks.
Uncle Bob's Storage in Mesa, Arizona, was storing more than Christmas trees for several days last week after a severed human leg was found on its roof. On Sunday, June 19, two men were struck by a hit-and–run driver while crossing the street.  Both men were taken to the hospital where one of them, who was also missing a left leg after the accident, later died.  Police had searched for four days for the leg, assuming that it might be on the vehicle of the escaped driver. But it was found on Thursday on the roof of Uncle Bob's Storage about 160 feet away from the original point of impact.
A new $105 million courthouse was opened in Franklin County, Ohio, on Monday, but it seems that the designers of the lobby's main staircase forgot about one thing – women.  The modern architecture and sleek design includes stairs made entirely of glass, making it easy for people walking under the stairs to see up the dresses or skirts of women walking up the stairs.  Oops.  For now, women are advised to take the elevator.
We are finally hearing from the doctor on trial in Phoenix who is accused in the cosmetic surgery deaths of three patients between December 2006 and July 2007.  Dr. Peter Normann was an internal medicine doctor who worked mostly in emergency rooms until 2002 when he decided to transition into cosmetic surgery by attending weekend seminars and hands-on courses.  He said he took "hundreds and hundreds" of hours of laser hair removal classes and later started performing hair transplants.  But then, in 2006, he started performing liposuction surgery, breast augmentation and butt augmentation surgeries.  Normann said to police during their questioning, "I figured I had gone to enough meetings and enough conferences."  Well, obviously not.Click here to read my article on the difference between plastic surgeons and cosmetic surgeons.
Finally, in a story that is completely baffling, Massachusetts officials are investigating how

a woman's body could be in a public swimming pool for two days

while nobody else, including lifeguards and other swimmers, seemed to notice.  Marie Joseph, 36, went to the pool with a neighbor's 9-year-old relative.  She was last seen when she and the boy collided while going down a slide into the pool.  The boy reported to a lifeguard that Joseph had never surfaced, but apparently the lifeguard never conducted a pool check.  Eventually, the woman's neighbor picked up the boy and they looked for Joseph but then assumed she had left earlier when she wasn't found.  Teens who jumped the pool's fence on Tuesday night found her body floating in the water.  It is assumed that it was submerged at the bottom of the cloudy water until decomposition caused it to float after a few days.  People who swam in the pool are not thought to be in any physical danger other than a severe case of the creeps.
Join me again next week as I continue to track the decline of civilized society as told through the strange and varied tales of plastic surgery.