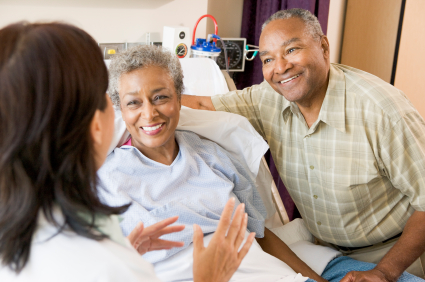 She's Bringing Sexy Back.  Waaaaaay Back.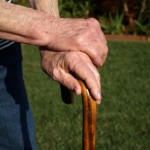 An 83-year-old great grandmother made headlines last week when she made the media rounds revealing that she had undergone a breast lift and breast augmentation surgery.  Marie Kolstad is a property manager from Orange County, Calif., (oh, wait….Orange County?  That explains it!) who says that she is not looking for a new mate after 10 years of being widowed but that she wanted the surgery because at her age, "your breasts go in one direction and your brain goes in another."  Baby Boomers, and apparently their parents, too, are an increasing segment of the plastic surgery industry.  The restaurant chain Hooters has even opened up a new concept called "Golden Hooters" that features waitresses who are aged 60 and older.  Okay, not really.  But we're sure it's on the not-to-distant horizon.
Never Too Young to Start?                          
A British plastic surgery association recently conducted a survey of 3,000 women between 18 and 30 years old and discovered that 25% of them first considered cosmetic surgery between the ages of 10 and 15.  Another 33% also said they had first considered plastic surgery between the ages of 15 and 18.   Has Grandma been talking to the kids about her surgery again??
Sadly, It's Happened Again.
A 39-year-old mother of three and housekeeper died in Framingham, Mass., the day after undergoing a breast augmentation surgery at a medical spa.  Adriana Paula Da Silva Toledo wanted to celebrate her upcoming 40th birthday by getting breast implants, but her parents called 911 when Toledo fell at their home and had shallow breathing and a weak pulse.  Autopsy results are pending.
The doctor who performed the surgery was a family medicine doctor without specialized training in plastic surgery.  The state of Massachusetts sent the doctor a letter ordering him to stop performing massage and other cosmetology treatments at his medical spa because he lacked the proper licenses.  However, the letter did not address the plastic surgeries offered by the doctor because the Board of Registration in Medicine allows licensed doctors to practice in any field they wish, trusting them to stick with their areas of training and experience.  But tragically, as plastic surgery becomes more popular, an increasing number of doctors are abandoning their areas of expertise and rely on a weekend course or on-the-job training to become a part of the cosmetic surgery craze.
Be Caller #9 Right Now to Win … Breast Implants?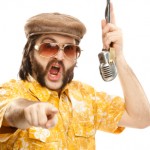 A Canadian radio station conducted a "Breast Summer Ever" promotion last week that promised to give one lucky listener a brand new pair of breasts (and assumingly the surgery to get them implanted) valued at $10,000.  Out of the more than 600 entries received, the station narrowed the field to 10 finalists and allowed listeners to vote online for the winner.  We've come a long way from simply winning the new Bobby Brown CD, right?
At any rate, a transgender woman named Avery Mitchell won the contest by a landslide with more than 75% of the 30,000 votes.  She beat out a woman who was scarred as a child and several moms hoping to regain their pre-pregnancy figures.  Sex change surgeries were removed from the list of eligible procedures covered by the publicly-funded Canadian health system in 2009.  But unless the radio station chooses to give away a brand new vagina, Mitchell may still need $20,000 to complete her gender reassignment.
Can't get enough weird plastic surgery news?  Check out the archives.
Join me again next week as I continue to track the decline of civilized society as told through the strange and varied tales of plastic surgery.