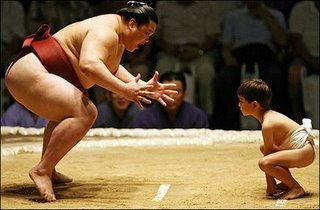 Oh No They Didn't
Things are getting slimy in the highly competitive world of wrinkle-fighting injections.
Allergan, the maker of Botox, has enjoyed a stronghold on the aesthetic market for years. Essentially, Allergan is a Goliath when it comes to their most profitable product, Botox. And as everyone but David knows, you don't mess with Goliath.
Merz Pharmaceuticals received FDA approval in 2010 to sell its botulinum-based product, Xeomin, as a direct competitor to Botox.  Great news! But then Merz (allegedly) got a little sloppy.
Merz supposedly hired several Allergan sales reps, but they weren't very timely about giving their notice at Allergan. After they were hired by Merz but before they quit Allergan, they were (allegedly) stealing trade secrets such as customer lists, sales figures and marketing practices and feeding them to Merz.  Rrrrraaaaaaawwwwwwwrrrrrrrrr – Goliath not happy!
Allergan sued Merz and the sales people and then last week, a judge knocked the wind out of Merz by issuing an injunction that bans the sale of Xeomin in the United States for 10 months. Youch. That's gotta hurt.
I'm sure Merz will fight back, but it's gonna take an awfully big stone to bring down this aesthetic giant. Stay tuned for future developments.
Pillowface Strikes Another Classic Beauty
Say it ain't so, Ashley Judd!
The stunning actress appeared on a Canadian television show last week looking rather … um … puffy. I hope she's just pregnant and gaining weight in her face. Please let that be it.
Otherwise, we may have to slap Ashley on the wrist for following in the footsteps of Madonna and Suzanne Somers who have appeared to go a little overboard on dermal fillers from time to time, resulting in the forsaken "pillowface" look.
Ashley is known for her natural beauty and her world-wide volunteer and charitable work. Let's hope that her outlandish sister, Winona, and her pulled-tight mother, Naomi, haven't been giving bad advice to her pretty face.
Click here (unless you'd like to remember Ashley Judd in a non-puffy state).
Young Woman Spends $15,000 to Look Like Barbie – Yawn, Again
Aren't girls supposed to grow out of the Barbie phase at around age 9 or 10? And aren't they supposed to be just a toy and not a way of life? And why do we continue to find these stories about human Barbies?
So here's another one, just for posterity. Charlotte Hothman, 24, says she has spent $10,000 on cosmetic surgery to look like her Mattel icon. She had collagen lip injections and a nose job. (Okay, take a look at the pics because if that's the after nose job photo, then uhhh, mmmkay. Just sayin).
Charlotte also dyed her hair blond and bought a wardrobe to match Barbie's. Whatevs. I think this girl just wanted some press time. Mission accomplished.
Ballerina Tells Us the Truth – "You'll Never Be a Ballerina"
Finally, someone is telling us the truth. Without a blessing from the genetic gods, you'll never look like a ballerina.
A former New York City Ballet dancer is speaking out about the ballet workout craze that swept the country after the movie "Black Swan" came out. Celebrities and mere mortals alike signed up for ballet classes that they hoped would turn them into Natalie Portman.
Not gonna happen, says Brynn Jinnett. She says that extreme diets and great genetics are the secret to having a ballerina body.  
Ahhh, finally. I can get out of this leotard.
This is Pretty Cool
To close out this week of wacky news, we thought we'd bring you a heart warmer. Here's a video of a 9-month pregnancy condensed into 90 seconds.

Can't get enough weird plastic surgery news? Check out the archives.
Join me again next week as I continue to track the decline of civilized society as told through the strange and varied tales of plastic surgery.