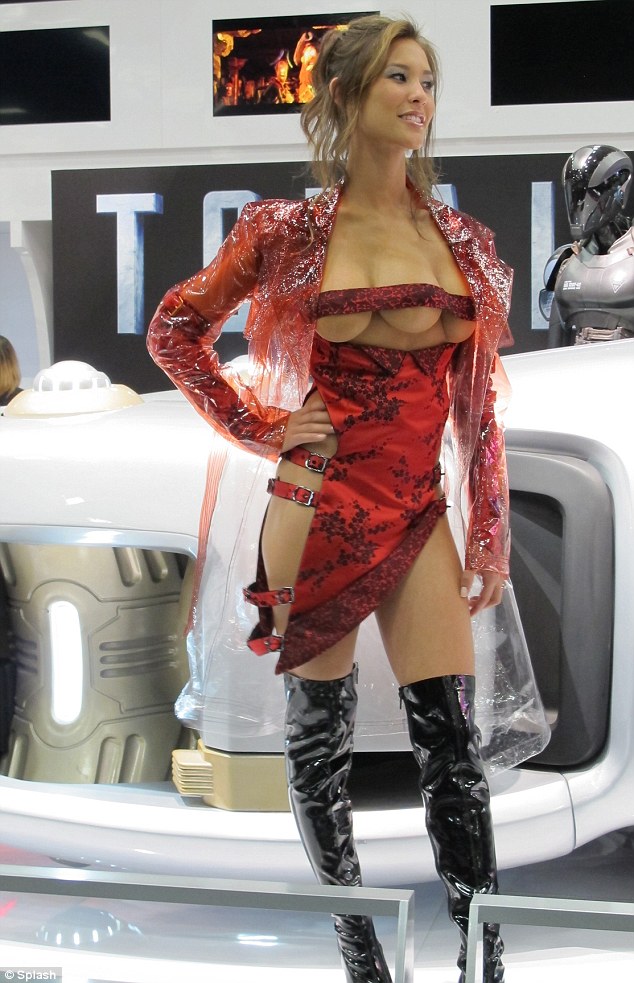 Nerds in Paradise
Comic Con was held in San Diego last weekend, and it has certainly changed a lot in the last 40 years.
Originally an annual "con"vention for comic book enthusiasts, Comic Con has morphed into a giant event that promotes all types movie genres from anime to science fiction along with products, events, and web sites. In short, it's tough to stand out in this very crowded marketplace.
But when actress Kaitlyn Leeb arrived to promote the remake of the 1990 movie Total Recall, all eyes were on her and her extra …um…assets.
In a barely there, futuristic hooker outfit, Leeb sported a shockingly realistic prosthetic third breast. Although if you study the photo (not saying I have or anything), it looks as though all three breasts might be fake. If you remove the middle one, the other two are too far apart. As a plastic surgeon, I'll have to get to the bottom of this mystery by watching this movie at the IMAX theater, in 3D … possibly several times.
"Toe"besity Surgery on the Rise?
A recent story on ABC News featured a New York podiatrist and his thriving practice that specializes in slimming down fat toes.
An anonymous patient known only as E.R. says he went to see Dr. Oliver Zong to fix his fat, right, big toe that he had been hiding for years.
"I always had issues with it," said E.R. "It was just one of those things that you're just not comfortable with and try to hide it."
E.R. says his goal is to be able to wear flip-flops after he recovers from his surgery. Dr. Zong says he used to only do toe shortening but more patients are focusing on the details of their feet, including reducing toe width and being able to fit into stiletto heels.
That is "toe"tally unbelievable.
Check Yourself Before You Wreck Yourself
So you want plastic surgery. But are you mentally stable enough? Do you have realistic expectations? Do you understand the inherent risks involved with invasive, elective surgery?
Scientists at the Centre for Appearance Research (really?) in England have developed a psychological screening tool for doctors to use before performing cosmetic surgery on their patients.
Actually, in addition to finding out if someone is a good physical candidate for plastic surgery, it is important for surgeons to assess a prospective patient's psychological health, too. We routinely ask questions about their expectations and listen to the quality of the questions they ask. Having a standard screening questionnaire would be yet another tool at our disposal when determining patient eligibility.
As one surgeon put it, "I am a psychiatrist with a scalpel."
Can't get enough weird plastic surgery news? Check out the archives.
Join me again next week as I continue to track the decline of civilized society as told through the strange and varied tales of plastic surgery.