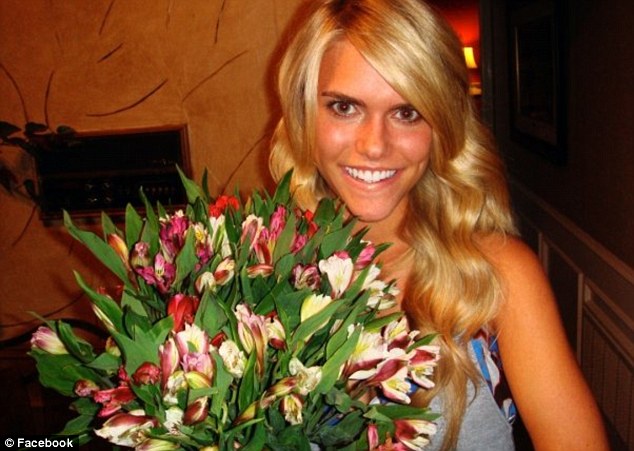 Model Loses Left Hand in Airplane Propeller Accident
Sometimes the weird news in the world of plastic surgery is just plain tragic.  Such is the case in this weekend's story out of McKinney, Tex., where a beautiful fashion blog editor and model accidentally walked too close to a plane propeller and was severely injured.
Lauren Scruggs, 23, had just exited a single-engine plane after taking a holiday lights tour when she accidentally walked into the propeller in the darkness.  It struck the left side of her body, injuring her head and eye and damaging her left hand so badly that doctors later were forced to amputate it.
Lauren's family reports that after a weekend of surgeries, she is responding by squeezing her parents' hands when prompted and resting comfortably in the ICU.  Lauren works as an editor for LoLoMag.com.
Baby Girl Kept Alive With Viagara
Say what?
Before the little blue pill was approved and marketed to treat erectile dysfunction, Viagara was originally a heart medication.  A 10-month-old baby girl in the U.K. who has undergone three open heart operations and numerous treatments for problems with her stomach and bowels is being treated with Viagara to assist in her circulation.
Without Viagara, the baby had daily cyanotic spells, during which she would turn blue as her body worked to circulate her blood.  Now, doctors hope the Viagara treatment will keep her stable enough to allow her to get older before performing more surgeries.
There have to be some awkward moments for the mom and dad filling the prescription, eh?  Um, yes, we need 30 more Viagara pills.  Again.
Are You Ready for This Jelly?
I'm sure you all remember the global hysteria caused by Pippa Middleton's butt after it upstaged Kate at the royal wedding.  We even blogged about How to Get the Perfect Pippa Bum.
Well, now you can get the look without 1) working out or 2) shelling out thousands of dollars for a butt lift or 3) paying a "fake" doctor to inject you with Fix-A-Flat in a sleazy motel.  Plus, the solution will only cost you $24.
A web site called FeelFoxy.com (this is not a paid advertisement) is selling padded panties to give you some help in boosting your bottom line.  The site claims that your rear will experience a 2-inch increase along with a 15-degree increase to the overall curvature of your butt.
Along with "The Pippa," they also offer "The Niki" and "The Coco."  So for all you ladies out there working hard to get the perfect Jennifer Aniston body, forget it.  Nobody has even invented "The Aniston" panty.  Just grab yourself another gingerbread cookie, and let your fingers do the online shopping.
Wassup, Doc?
Here's something that's probably crossed everybody's mind, but only this lady has the "huevos" to actually do it.
A woman named Elaine was recently written about on the site MedicalSpaMD.com because of her routine practice of billing doctors and other professionals who make her wait.
Elaine says, "If I'm kept waiting, I bill the doctor. At the twenty minute mark, I politely tell the receptionist that the doctor has missed my appointment and, at the thirty minute mark, I will start billing at $47/hour."
We've all been there, right?  There you sit in a paper gown inside a tiny exam room, freezing, and wondering, "Is he ever gonna come in?"  When you are asked to sign a policy that outlines the penalties for lateness and no-shows, the wait for the doctor can seem especially insulting.
So what do you think?  Should patients bill docs for running late? Feel free to leave your thoughts in the comments section below.
Can't get enough weird plastic surgery news?  Check out the archives.
Join me again next week as I continue to track the decline of civilized society as told through the strange and varied tales of plastic surgery.