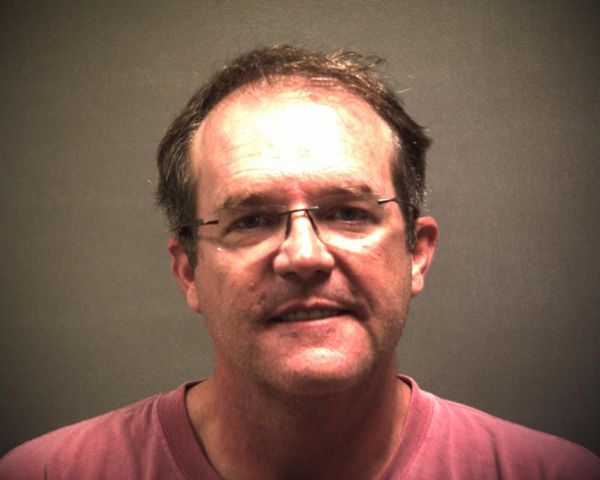 Plastic Surgeon Arrested in Murder for Hire Scheme
The following is not a recap of last week's Lifetime movie. This is a true story from Texas.
A prominent Texas plastic surgeon was arrested last month in Lubbock after he allegedly paid someone $9,000 in the form of silver bars to kill the current boyfriend of his ex-girlfriend. Did you follow that?
Police say that Dr. Thomas Michael Dixon paid David Neal Shepard to kill Dr. Joseph Sonnier III, the chief pathologist at Covenant Health System in Lubbock. Dr. Sonnier was found shot and stabbed inside him home.
Dr. Dixon's ex-girlfriend was dating Dr. Sonnier and told authorities that Dr. Dixon would not leave her alone. Police were able to determine that Shepard had been watching Dr. Sonnier for weeks and texting Dr. Dixon during his surveillance.
After the murder, Shepard tried to commit suicide by slitting his wrists. Lo and behold, it was Dr. Dixon who allegedly bandaged him up, told him to calm down and urged him to leave town for awhile.
Calls to Dr. Dixon's office were being answered as of today, but the doctor is not available for appointments.
In an even stranger twist, the children of murdered Dr. Sonnier said that they have lost both parents to violent murder. Exactly two years prior to their father's murder, their mother was murdered by her second husband. She was shot and killed before her husband turned the gun on himself.
Dr. Dixon's plastic surgery practice: http://www.amarillobeauty.com/dr-dixon.php
ABC News Story: http://abcnews.go.com/US/slain-texas-doctors-wife-murdered-years-ago/story?id=16802143
Weight Loss Perfume Debuts to Waiting List of 6,000
Now I'll be the first to say that I am skeptical – extremely skeptical – about all of the claims made in this story. But I'm just the reporter here. Ready? Here goes.
The world's first weight-loss perfume, dubbed Prends-Moi, has made its debut and the makers "claim" that more than 6,000 women are waiting to get their hands on the stuff.
Based on extensive aromatherapeutic and neurocosmetic research (whatever that is), Prends-Moi says that 75 percent of women felt the perfume limited their need to snack and 73 percent felt a feeling of pleasure.
Instructions say to:
"Generously spritz in the morning, as you would do with any perfume, and throughout the day when the need for snacking arises.  Further results can be achieved by very lightly massaging into targeted areas, morning and night to help sculpt and slim the contours of the body."
Mmmmkay. In other news, you can get thinner by spreading chocolate and peanut butter into targeted areas of your body – except your mouth.
Read more: http://www.dailymail.co.uk/femail/article-2181045/The-worlds-weight-loss-fragrance-launches-waiting-list-6000.html#ixzz22xv23OEQ
Can't get enough weird plastic surgery news? Check out the archives.
Join me again next week as I continue to track the decline of civilized society as told through the strange and varied tales of plastic surgery.