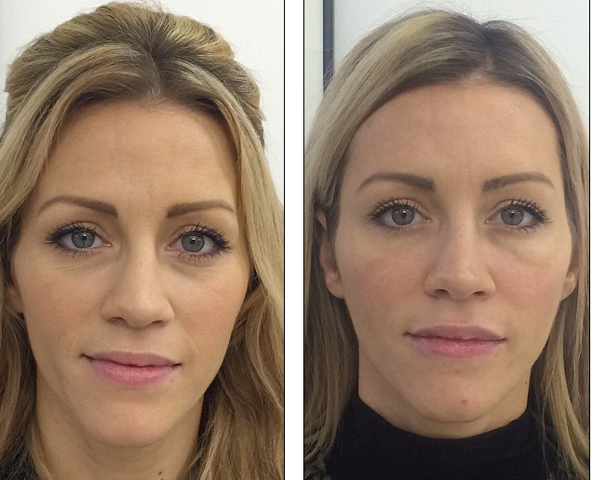 Here is proof that any look you want is achievable.  There's a procedure for that.
Butt Facial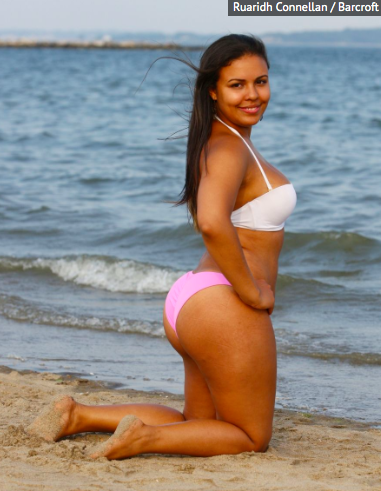 Photo Credit: Ruaridh Connelian / Barcroft / mirror.co.uk
When you go to the beach, your body is on display.  It just is.  To make sure it's ready for the big show, some ladies are spending $500 on a 40 minute booty blitzkrieg, known as the butt facial.
With the "Tip Top Tush Treatment" in Dr. Schulman's office in NYC, no procedure will be spared to get your rear view ready: exfoliation, lasers, chemical peels and moisturizers are applied to firm and enhance your greatest asset.
After all, it might be the era of the butt, and you might have a big round one, but you are no Kim Kardashian unless that sucker's tan, perky and buffed to a high gloss.
32Z – in case you were wondering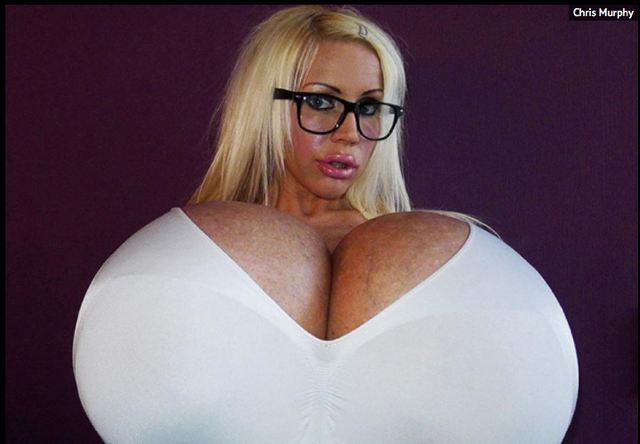 Photo Credit: Chris Murphy / mirror.co.uk
Mayra Hills, aka: "Beshine" has the biggest breast implants ever.  Literally.  She's (shockingly) in the adult entertainment biz, (again, shockingly) in Germany.  Each breast holds 10 liters of saline, and weighs 20 pounds.
Here's what we know is interesting about Beshine:
The visible veins on her chest
The obvious discomfort caused by her chest
The fact that a doctor somewhere is willing to participate in the construction of her chest
Sadly, we may never know the other interesting things about Beshine, because all we can perceive about her is her abnormal chest.  I would like to think she's a great cook though, and maybe a quirky germ-a-phobe or a talented rapper.
Cheek catastophy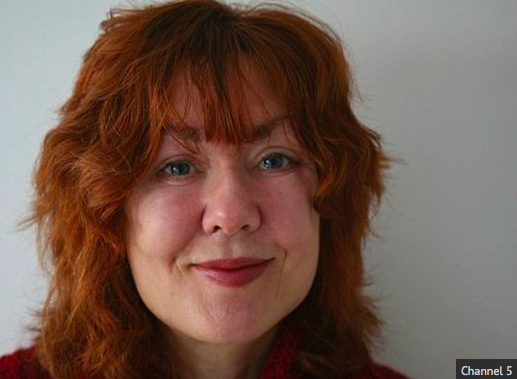 Photo Credit: mirror.co.uk
Alex Laird had cheek injections, which were called "Bio-alcamid fillers," and this happened:
She had the substance in her face for 8 years, over which time it began to shift positions and became painful, unsightly, and so infected that she had to be hospitalized.  The injections were administered by a surgeon in London.  She has since had the lumps removed and her face rejuvenated with a reasonable facelift (different doctor).  Needless to say, the experience was traumatizing, and Laird wishes she had never done it.
Another Human Ken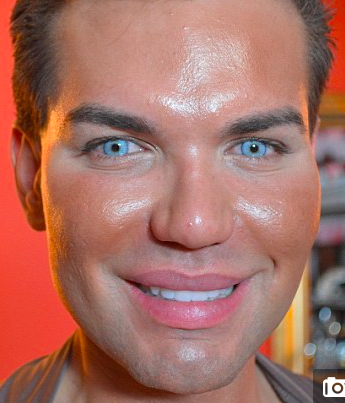 Photo Credit: dailymail.com
30 year old Rodrigo Alves had to make a decision, when he inherited a large sum of money from his late grandfather.  Should he start a business?  Donate to charity? Pursue his passion?  Ultimately, he went with Louis Vuitton luggage and over $125,000 of plastic surgery (so far.)  He must feel like he's on the right path, because he's going back for nose-job #4 in Iran, which is the last place on earth willing to continue performing nose surgeries on him.
Rodrigo has done it all.  From teeth bleaching and hair transplants, to body sculpting with implants and major face work.  He has had terrifying infections and "botched" work, as well as some of the beauty he was searching for.  His initial motivation for surgery (besides the windfall of money from inheritance) was feeling "unwelcome," in some attractive and trendy London social circles.  This, for me, really puts into perspective the power of a friendly smile and a round of drinks.  Perhaps Rodrigo now feels more welcomed, which is great for him, but a sad statement on his friends.
Puppet Facelift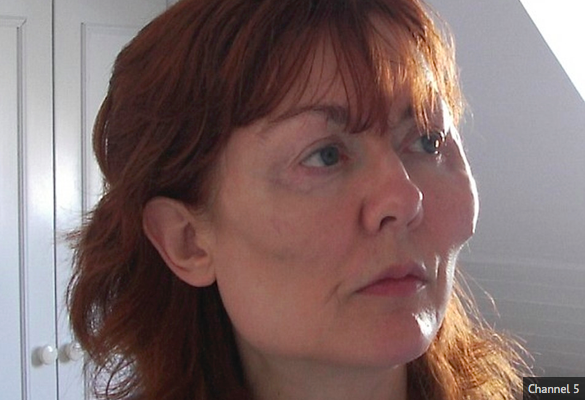 Photo Credit: Omniya London / dailymail.com
Just as strings hold up the puppets, they can also hold up your face. The latest and most intriguing facelift concept is the Puppet Facelift, which doesn't involve a scalpel, or an invasive surgery with mega downtime. It DOES, however involve a scaffolding like loom under your skin, woven with thread, which is ultimately held in place by the scar tissue that forms around it. One doctor in the UK claims interest in the procedure has risen over 1000% this year. Strings and pulleys inside your face, does sound strange, but there is nothing wacky about these beautiful, natural looking results. Join me again next week as I continue to track the decline of civilized society as told through the strange and varied tales of plastic surgery.
Did you find this article interesting? Please share via Twitter, Facebook or Google Plus below.
– See more at: https://drkim.com/2015/01/28/wacky-wednesday-procedures/#sthash.CCl31CJp.dpuf