Yeah, but they don't actually jingle.
Remember two days ago when I posted about how your chest muscles interact with breast implants?  Well, some might just take that information as a useful recovery tip, but not porn star, "Sara X."  She really capitalized on the biology, and developed a skill, upon which she has built a career.  Of "boob twerking."  Here's the link.  Merry Christmas!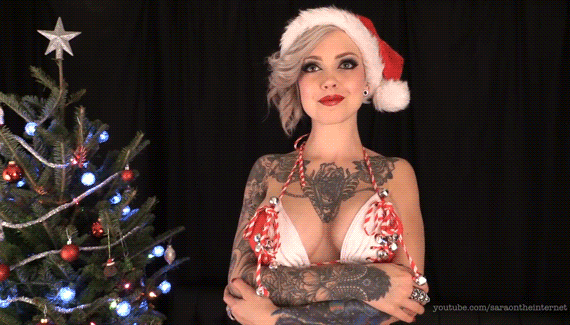 It's all fun & games until it's YOUR penis.
First they grew ears on forearms and foreheads.  Then they transplanted synthetically built vaginas.  Now the Wake Forrest Institute for Regenerative Medicine, has taken aim at the almighty penis, and well, they're growing them in labs.  Functioning, transplantable penises.
And even though this is miracle science for those in need, I'm afraid I must report that the internet jokes are flying.
Supersize it.
Since your wife keeps the original in a jar, amiright?
Hey.  I know how to make a penis grow.
Can you get one that aims straight at the toilet?
Who gets to pick the color?
Once a patient gets his new penis up and running, he might choose to step up his personal grooming game, with some "ball ironing," which is a new spa service to remove hair and tighten the skin of one's scrotum, to make it look younger.  You know how they say a woman's true age is revealed by her hands and elbows?  Same brilliant principle here.  The $575 procedure involves lasers, and is described as a facial for the male bikini area.
And you know a man thought of that title too: "ball ironing."  Because a woman would have come up with something less flippant and clunky.  Something like, "scrot-juvenation."
Lashes Gone Wild
Thick, long, alluring eyelashes have been for years, the holy grail of a woman's face.  Attainable only by genetic birthright, the wannabes have spent zillions on mascaras only to have black sludge run down their faces and leave tarry smears upon their pillows.  In the last few years, eyelash treatments have started to expand into eyelash extensions and pharmaceuticals.  Now, you can actually have hair transplanted into your eye line, which will then grow the thick fringe you're lusting after.  One thing though.  The hair they use, is from your head, and it grows long, much as it would if it were still on the scalp.  So if you get eyelash transplants, be prepared to get them trimmed along with your bouncy layered "it" lob.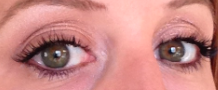 The procedure is approximately  $6,000.  Which is less, I bet, than most women spend on mascara in a decade.
Celebrity Hater Update
And now that the Renee Zellweger kerfuffle has fallen flat on the ears of a generation no longer shocked that humans experience vanity and have access to surgery, another celebrity is getting skewered as "UNRECOGNIZABLE!!!"
This time it is Britney Spears.  Much like the Zellweger dust up, Ms. Spears has been out of the public eye for a while, and has aged, pursued her own lifestyle as an adult, and may have lost some weight.  Is she so different from her former self?  Eh.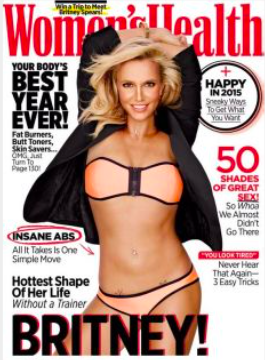 We know that photoshop is capable of anything, and that the editors who use it have no scruples about making a woman appear to be from an alien race.  We know that lighting, makeup and aging are big factors in appearance; factors that seem exacerbated when a long time has passed between the last time we saw a face and now.  But even if Britney Spears was surgically transformed, at least part of the analysis there ought to be a celebration of her freedom to choose, and her level of happiness about it.
Join me again next week as I continue to track the decline of civilized society as told through the strange and varied tales of plastic surgery.
Did you find this article interesting?  Please share via Twitter, Facebook or Google Plus below.