Movember Winners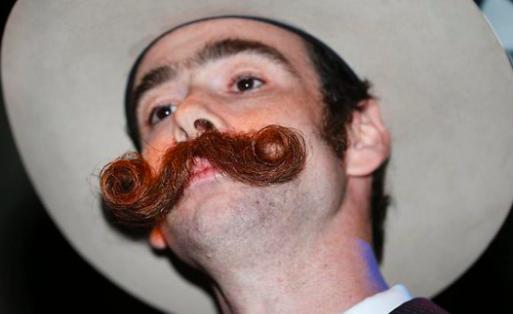 Photo Credit: Collegehumor.com
As we look back on Movember 2014, we can all enjoy the cultural phenomenon for what it means to us.  Some guys grow a mustache as a way to raise money for charity, while secretly basking in freedom from shaving.  Other men just appreciate facial hair as the fullest expression of their masculinity.
Women 10% appreciate all the manliness, and 90% merely tolerate the whole spectacle for a month, because it's actually one of the less disgusting things men do on the regular.  Whatever your deal is, these guys win Movember:
Chia Beard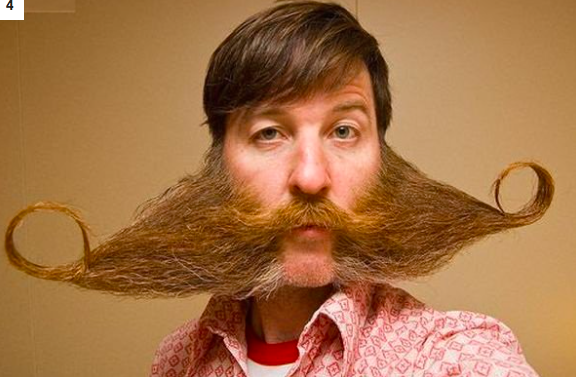 Photo Credit: John Elk II / Alamy
It's not really that sad to me when a man can't grow a beard.  Lucky is he who is no slave to the shave.  But as with every other aspect of our personal appearance, one man's nightmare is another man's aspiration.
I'm talking about the beard trend that has ushered in a wave of facial hair transplants.  It can be done just like any other hair transplant, and surgeons (especially in New York, where one is only as awesome as his facial shrubbery) are transforming urban metrosexuals into lumberjacks faster than you can say "Babe The Blue Ox."
That was a reference to the legend of Paul Bunyon.  Which I am fond of.
Hair Records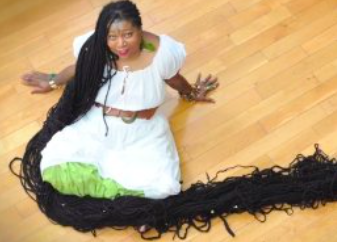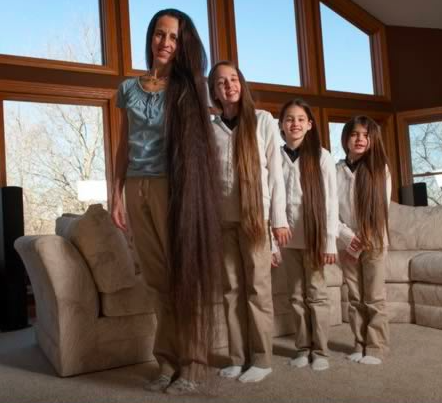 Photo Credits: Asha Mandela/Guiness/Huffington Post ; Terelynn Russel/Travis Houghton/Barcroft
One thing's for certain, the men looking for a little sexy scruff might be be willing to hand over $3000 – $7000, but that is a very low buy-in, compared to the world record long hair growing women of the world.
Consider the time, hassle and shampoo bill, endured by these women.  Sympathize with the denial they must have, to think this is sexy.  When your hair passes your waist, it becomes your identity, your timelessly uncool style, and your hobby.  Summer vacation isn't enough time to grow 10 feet of hair. These ladies don't need a month, they need a lifetime.  And perhaps a wheelbarrow?
Flaunting Their Pits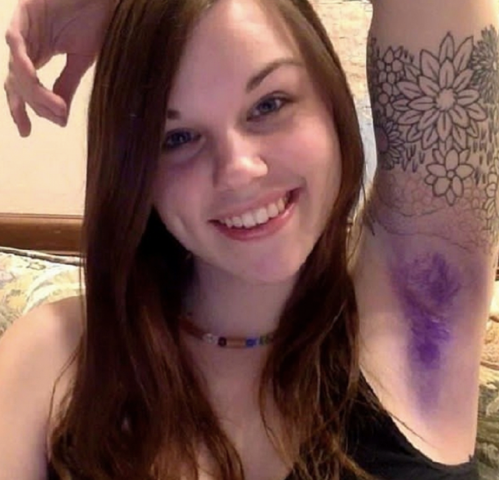 Photo: Instagram #ladypits
Speaking of lifestyles.  Have you seen the brightly hued armpit hair craze going on in our backwards, upside down nation?  I have only seen this online, mostly because in their daily lives, these girls don't skip around town with their arms overhead.  And also because I'm not one to let my gaze linger on the armpits of strange women.
If you haven't yet been treated to these rainbow pits, however, it's NOT because they're ashamed of them.  Look at the pride in those eyes!
Vehicle for Insanity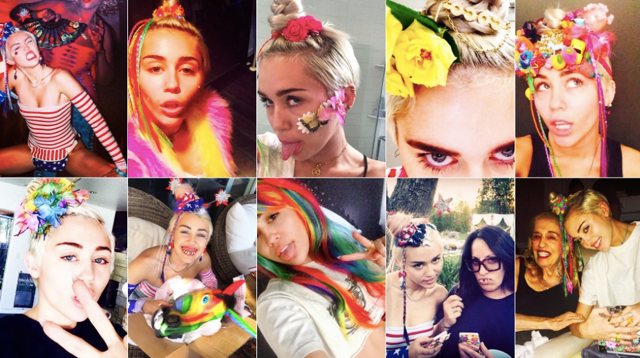 Photos: Instagram/MileyCyrus
So, Miley Cyrus.  *insert excruciating groan noises.
All the tongue wagging, head shaving, drug references and crotch shots just aren't cultivating the incredibly high (and unsustainable – there, I said it) level of attention required by Miley Cyrus to feel good about herself.  The next move in her high stakes game of shock-chess, is to publish photographs of herself with lots of debris, as brightly colored as it is inexplicable, affixed to her hair.
You can express whatever emotion this makes you feel, in whatever forum you choose, but to Miley, all attention is good attention.  She's a student of both Britney Spears and Lady Gaga; the severe haircut got her front page TMZ coverage AND left enough roughage on which to clip the entire fall catalogue of plastic party favors from Oriental Trading Company. #lookatme
It's Been Real.  Hairy.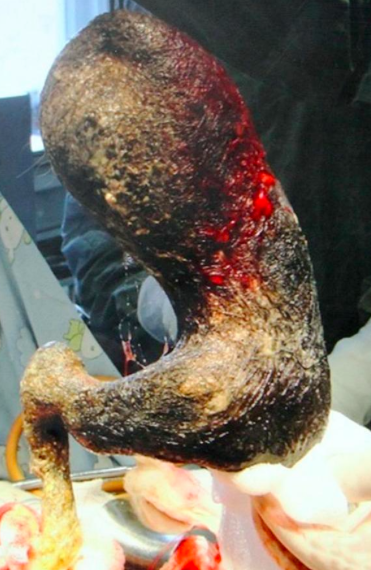 Photo Credit: news.com.au
So if you want to know more about hair, check out these fun hair-facts (hair is the second fastest growing tissue in the body!), and thank God you don't have a nine-pound hairball in your own human stomach. Oh, right, that.  Recently, a troubled teen compulsively ate hair and carpet, resulting in this beauty being surgically removed from her stomach.
Get it all out of your system, because December is the month to de-hair yourselves and start looking sleek for the glamorous holiday social plans that will carry you to the doorstep of the gym, come January.
Join me again next week as I continue to track the decline of civilized society as told through the strange and varied tales of plastic surgery.
Did you find this article interesting?  Please share via Twitter, Facebook or Google Plus below.