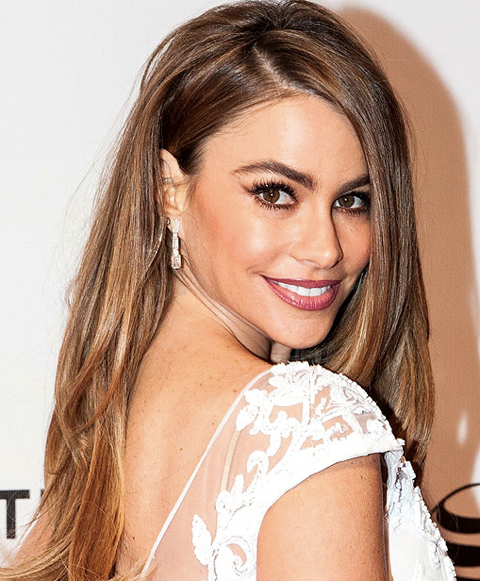 I've often shared my annoyance with young, high maintenance, beautiful celebrities who openly denounce plastic surgery.  Same goes for the aging ones who are lying liars, blabbing about how their agelessness is as big a mystery to them as it is to us.  But there are some who get it, and are honest about it:  surgery (and vanity in general) is a personal choice that can be right or wrong, depending upon the person and situation.
Sofia Vergara
photo credit: JOE RUSSO/IMAGESPACE/SPLASH NEWS ONLINE
I could not be a bigger fan of this lady, period.  Talk about a woman with confidence.  She knows who she is, who she isn't, and she doesn't care what you think about it.  Ms. Vergara is open to plastic surgery if and when she wants it.  "Why not?…I'm not saying no."  This in response to the classic judgey interview question, "would you ever…?"  FYI, this is a pathetic entertainment media trap; meant to lay the foundation for future criticism and salacious reports, when she may get some rejuvenation later in her career.
But Sofia Vergara is not one to fall into that trap, as she doesn't pretend to be effortlessly maintained like so many of her peers.  She's like every other woman trying to look her best.  It takes "a million" products and over an hour for her to get ready for the day. If you don't like this about her, she straight up "[doesn't] give a damn."  Applause for keeping it real.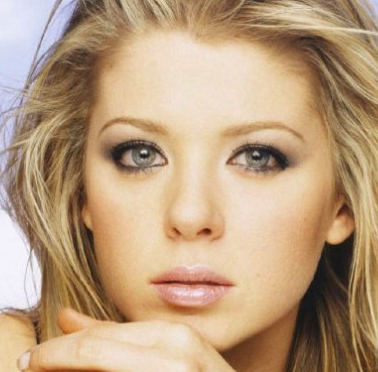 Tara Reid
photo credit: TaraReid.net
Tara Reid has been a famous train wreck for a while now.  But hey, at least she's still famous. Sometimes a longtime Hollywood career takes more than a good agent, or talent.  It takes a willingness to make films like Sharknado (I, II, and III).
This girl might party hard, but she works hard too.  I high five her not only for her determination to keep cranking out pop culture, but also for her indefatigable independence when it comes to her choices and her body.  Tara has spent a lot more TV air time in a bikini than you or me, and has absorbed more body critique than most.  Everyone on the internet, (since the dawn of said internet, mind you) has weighed in on her body.  Her weight, her plastic surgery, her level of intoxication, muscle tone… everything about her has been a punch line.  But Tara takes it in stride.  She endured bad plastic surgery, corrective plastic surgery and then came back without bitterness or regret.  "I can't say I'm never going to have more plastic surgery, as I don't know how I'll feel in a few years' time."  Tara Reid is a lot of things, but she is NOT full of it.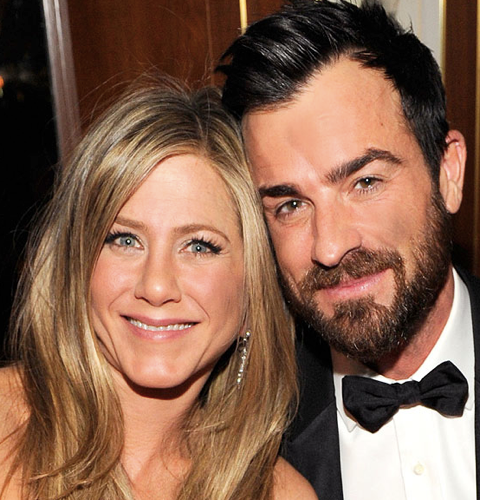 Jennifer Anniston
photo credit: KEVIN MAZUR/VF13/WIREIMAGE
Jennifer Anniston is among the starlets who publicly chooses not to undergo plastic surgery or dermal injections.  But she still receives a celebrity high five because she doesn't judge those who choose differently than her.  "To each their own," says Ms. Anniston.
Also, the 45 year-old openly admits to the herculean effort required to continue looking like she's 25.  She is committed to exercise and is all in on her diet, which only includes bread on the weekends.  (What?!  That takes more deep soul searching than a decision to have surgery.  I have to eat more bread immediately, every time I finish eating bread.)
So in conclusion, you don't have to choose plastic surgery, to choose right.  And you can always choose to be understanding of others.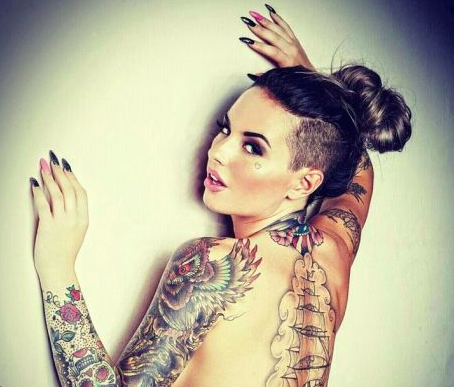 Christy Mack & Friends
photo credit: thehollywoodgossip.com
A porn star, is a star nonetheless.  And similarly, domestic abuse, is abuse no matter who it affects.  Ms. Mack was recently beaten nearly to death by an ex boyfriend, and will require significant reconstructive facial plastic surgery, in addition to other medical procedures for the 18 broken bones and at least one ruptured organ.  Her friends and porn-costars have been donating and raising funds for her medical care, proving that even in a sub-culture that many find morally questionable, there is friendship, humanity, and real healing at the hands of a plastic surgeon.  I wish Ms. Mack a full recovery and the man who beat her, the fullest form of justice available.
Join me again next week as I continue to track the decline of civilized society as told through the strange and varied tales of plastic surgery.
Did you find this article interesting?  Please share via Twitter, Facebook or Google Plus below.