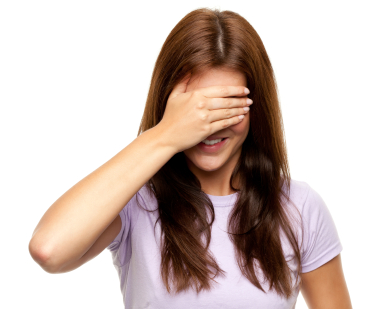 When I decided to move forward with breast augmentation surgery, my first question to my boss (Roy Kim, MD, the plastic surgeon performing my procedure) was, "How can I best prepare for this surgery?"
Dr. Kim answered very simply, "You're the patient care coordinator, why are you asking me?"
I laughed, and realized it was true. I was the one who guided patients from the time they booked their initial consult; to the time they scheduled surgery, to all of their post-op appointments. However, when it came time for my own breast augmentation, I was yet unsure about what to do in preparation, what post-op garments to order, and even what soap to use after surgery.
I was appropriately embarrassed. But don't judge me! It's not as though I hadn't already taken all my own advice.
I had duly researched the implants (profile, shape, size) I wanted. I had completed my initial consultation, tried on "sizers" in the office during my lunch break, and used our 3D digital imaging software. I had even reached a decision on two 450cc high profile implants, with an axillary sub-muscular incision, and my surgery was scheduled a month out.
However, even with all that knowledge, access, and research, when it came to MY OWN augmentation, I still had some unanswered questions. Yes, me! The Patient Care Coordinator! So, I think others might have questions too.
Two days later, Dr. Kim told me a package had come for me. "What's this?" I asked. "Open it," he said.
Inside the small box, I found "Eden's Breast Augmentation Recovery Kit," sent to our office from Jenny Eden herself (owner and Creator of Eden Knows Implants).
This kit included Eden's Boobie Bath, Eden's Scar Salve, Eden's Boobie Butter, Arnica Montana, 100% Pure Bromelian, and 100% Pure Quercetin, along with directions for use of the kit (available for purchase on her website, edenknowsimplants.com). This really took the guess-work out of my prep-work.
A week before my procedure, I started using Eden's Boobie Bath when I showered. Immediately after my shower, I would apply Eden's Boobie Butter (packed with shea butter, mango butter, coconut oil, jojoba oil, arnica, calendula, Aloe Vera, Beeswax, and St. John's Wort).
Despite working in the field of plastic surgery, and having been in the operating room with Dr. Kim, when it came time for my own procedure I was grateful for the extra direction and kit for pre-op and post-op care.
Three days prior to my augmentation, I started taking the Arnica Montana, Bromelian, and Quercetin supplements.
• Arnica (which is sold in gel form at high-end grocery stores and vitamin shops), is proven to reduce swelling, pain and bruising. I had used it in the past for the occasional yoga/exercise injury.
• Bromelian helps to repair cell tissue in the body.
• Quercetin boosts the immune system and also helps to reduce swelling after surgery.
The night before my augmentation, Dr. Kim called me (as he does with every surgical patient) to make sure I was ready for surgery. I said yes, and that I would see him in the morning.
Since I know everyone at the San Francisco Surgery Center, I was comfortable when I arrived, and overcame my nerves when I got to the operating room. An hour later, dazed, and a little confused, I woke up and the procedure was over. What a relief!
I immediately looked down at my chest and saw my new breasts (wrapped up post-surgery, but still noticeably larger). Within an hour after waking up, I was on my way home to sleep. I had a pain pump that would pump local anesthetic into my breasts for the next 3 days.
My surgery took place on a Friday, and I was back to work the following Monday.  I credit having an amazing plastic surgeon, and an amazing recovery kit!
Once my incisions closed (about 10 days after surgery) I was able to start using Eden's Scar Salve, which is packed with beeswax, infused oils, Lavender, and vitamin E. At night I would apply ScarGuard MD, given to me by Dr. Kim (we give this to all of our cosmetic patients after surgery). Used in conjunction with Eden's Scar Salve, this greatly reduced the redness and potential scarring around my incision site.
I am now 6 months post-surgery, and I couldn't be happier with my new breasts. Since my incisions are under my arms, they aren't noticeable at all, and I barely have any scarring.
Now that I have been through the process myself, I stand more ready and committed than ever, to help our patients breeze through their augmentation confidently, with all the information and products they need to achieve their own beautiful results.
So thanks Dr. Kim, and thanks Jenny Eden, for your awesome care – I LOVE MY BREASTS!!
DISCLOSURE-  Dr. Kim received a complimentary "Eden Breast Augmentation Recovery Kit", but he does not benefit in any way with the sale of future kits.  No one was compensated for this review.