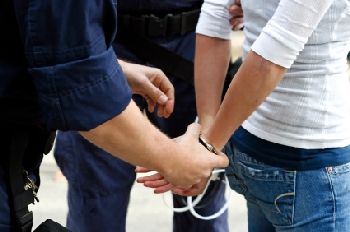 I've been tracking the decline of civilized society as told through the strange and varied tales involving plastic surgery for some time now.  I can thank Google News alerts for the seemingly never-ending flow of weird, funny and shocking plastic surgery stories. I will be giving a weekly round-up of the best & worst of plastic surgery news here on my blog.
This week, unfortunately, I was deluged with three really sickening stories about women swindling needy kids and even their own mothers out of money to buy breast implants.
1. In La Habra, California, 37-year-old Lynette Rojas was sentenced to three years in prison for embezzling about $135,000 from the Boys & Girls Club where she worked as an executive assistant.  Ms. Rojas issued more than a dozen unauthorized paychecks to herself totaling nearly $25,000 and stole more than $109,000 in cash.  She used part of the money to pay for breast augmentation surgery.  Classy.
2. In Murieta, California, a woman suffering from a similar lack of common human decency was accused of fleecing more than $200,000 from her 74-year-old mother. Brooke Bailey, 47, and her husband have been charged with elder abuse and grand theft after a four-year spending spree that included $15,000 for breast implants and a tummy tuck for Ms. Bailey.  Just in time for Mother's Day.
3. And finally, a Florida Keys woman has been charged with defrauding her mother out of more than $10,000 in order to have breast augmentation and to set up a credit account at Victoria's Secret.  Hey, if you're gonna steal breasts, you might as well look good doing it.
While it's not ethical, and it's certainly not legal, doesn't a part of you wish that these thugs could have their implants repossessed? I am definitely not advocating performing surgery on anyone against their will, but just as a hypothetical, I'd be willing to bet that the majority of society would find implant removal the most satisfying form of justice for these women.
In reality, they will be ordered to pay back all the money they stole and then some.  But given their already stellar track record for an honest day's work, I seriously doubt that will happen.  Instead, they'll each continue to walk through life with a full chest – and an empty heart.
Visit my blog every Friday for more on the decline of civilized society as told through the strange tales of plastic surgery.