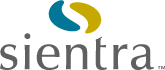 And then there were three.
It's been 20 years that breast augmentation manufacturers Allergan and Mentor have enjoyed the silicone sandbox all by themselves. A third company, Sientra, announced on Friday that its Silimed line of silicone breast implants received FDA approval for use in the U.S.
"Sientra has successfully broken the existing duopoly hold in the U.S. market by providing a new alternative for you and your patients," said founder and CEO Hani Zeini in a press release.
Duopoly? That's a marketing buzz word, I think. Anyway. Silimed implants were studied for three years in 1,788 patients. This data, along with other procedural hoops that had to be jumped through, was used by the FDA to deem that Sientra's products were very similar to those already on the market and also safe.
As a condition of its approval, Sientra must also continue to follow the 1,788 patients for seven years and another nearly 5,000 patients must be followed for 10 years.
I don't have any experience with Silimed implants so I can't comment on whether they  are the same, better or worse than Allergan and Mentor implants. I also haven't received any information on pricing. The company's press release says they will need some time to "scale up" before full information is available. Well, at least we know there ARE still companies out there that are hiring people.
This newcomer essentially breaks up the Coke/Pepsi, Visa/Mastercard, PC/Mac thing that Allergan/Mentor have going on, but to what extent? The big guys have a 20 year head start on Sientra, so it will be interesting to see if this competition will ever be more than a blip on their radar screens.