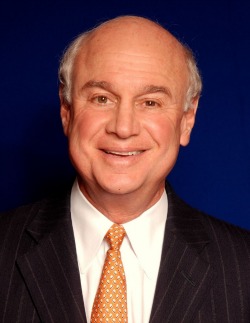 Dr. Robert Kotler, MD, FACS
Imagine going to work at 4 a.m. while being alert, wide awake and ready for the day. Now imagine you are a plastic surgeon where mere millimeters can make or break somebody's career.
Such is the stuff of everyday life for many Beverly Hills cosmetic plastic surgeons who perform delicate surgery on the elite of the Hollywood entertainment industry. Clients also include top models and household name sports stars like one famous boxer who showed up with a painfully broken nose.
By why surgery at 4 a.m.? Because the normally vigilant and ever-present tabloid TV and print press are still sleeping, having burned the midnight oil covering celebs who party late into the night.
As the furor with Britain's cell phone hacking scandal has shown, many of today's media operate like intelligence officers who bribe, use cover identities like janitors and repairmen, and pay very generously for tips and leads from insiders.
So the first order of business for a celebrity seeking rejuvenation surgery is assigning a cover name known only to a few in the office. The master list of cover names and celebs is usually locked up.
Most BevHills plastic surgery offices have a back entrance for big names. Or, they make an after-hours visit when only the cosmetic surgeon is in. Underground garages are also highly valued for famous patients. Surgery is then scheduled for an obscenely early hour while the city sleeps. By the time Beverly Hills starts to stir, the bandaged celeb patient is in an equally secretive recovery hideaway.
But there are always slips. Tabloid photographers regularly patrol the sidewalks outside plastic surgeons' offices during normal business hours and a few of the famous people just can't help escaping the public eye.
For instance, one of my famous nose job patients borrowed an old clunker to visit the office. But she ran the heap into a cement post in the underground garage, attracting a crowd of lookers on, including the police to take a report.
Yet another arranged her own disguise — a bee keeper's hat with a heavy, dark screen hanging to her shoulders. Nobody could see in but she had trouble seeing out, walked right into an interior post in the lobby and landed on her rear.
But her new nose emerged untouched.