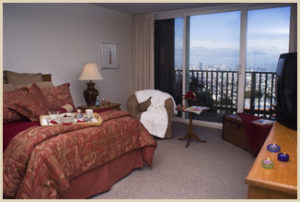 Today's Saturday Shout Out goes to Post Op Recovery Place.
This is San Francisco's premier after surgery care facility. Gwen has had cosmetic surgery in the past, and knows what to do for her clients in terms of after care for surgery. She is able to arrange for post-op care for a day, or several days, after your procedure. Surgical dressings, coordination of care with your plastic surgeon, food, and overall support are provided in a house with awesome views of San Francisco.
Gwen has taken care of many of my patients over the years, and they have all uniformly given her great reviews.
The Post-Op Recovery Place, Inc.,
A premier surgical recovery center in San Francisco that provides 24-hour supervision for individuals who choose to have assistance after their cosmetic procedures.
Phone: 415-642-1201 or 510-375-6234