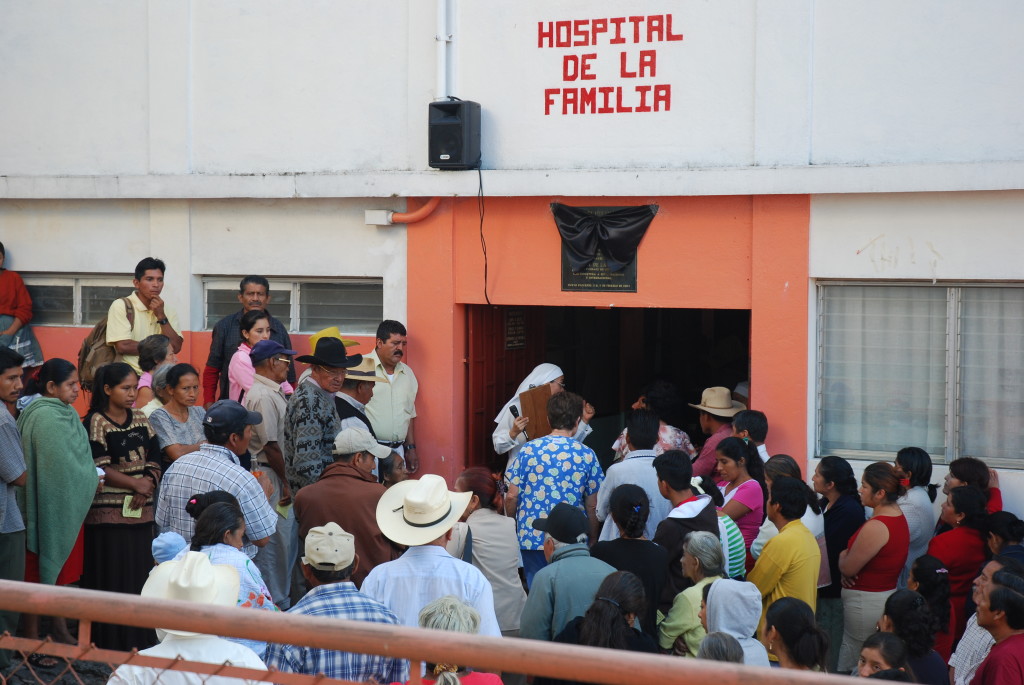 This week's SATURDAY SHOUT OUT goes to Hospital de la Familia, Guatemala!
Hospital de la Familia is located in western Guatemala, close to the Mexican border.  It's a small hospital with an operating room that has been around since 1976.  They do little to no surgery normally, but every 3 months, a team of surgeons from the US and Canada go there to do surgical cases.  Surgery includes plastic surgery, general surgery, ENT, OB/GYN, and ophthalmic surgery.
The teams are quite large, typically 35-50 people.  We generally operate up a storm-  usually 12 hours per surgeon per day, for a full week.  We literally do 300-800 operations per trip.  I have been honored to have gone 3 times.
Hospital de la Familia is in Nuevo Progresso, Guatemala.  Nuevo Progresso is a small town in the Western Highlands of Guatemala.  It's wonderful to operate in a well-established and clean facility.  The operating room is so clean and well-equipped, I personally would have surgery there if I needed it. It's not typical of the third world or medical mission work at all-  decades of work and equipment have resulted in a super-organized machine to deliver surgery at the highest standard of care possible.
Please consider donating to Hospital de la Familia.  All of your donations go towards surgery.  You will also get a nice tax deduction!
Please note-  Saturday Shout Outs can't be bought.  I just talk about cool things, people, restaurants, or other things that I personally like.  And quit reading this-  donate some money now!  Your 1040 form will thank you!