As a doctor and person living in Northern Cali, I'm privileged to know people, places, and things that I love. I'll be starting "Saturday Shout Outs" so that you can spread the love, and find out about other cool things besides plastic surgery.
For the very first shout out, I'm recommending John's Snack and Deli. It's a small take out place near my office, and has Korean Tacos and Burritos. They also have traditional Korean food as well. It's Korean fusion cuisine at it's finest.
Here's a picture of a Korean Taco. The address is below.
Have fun eating!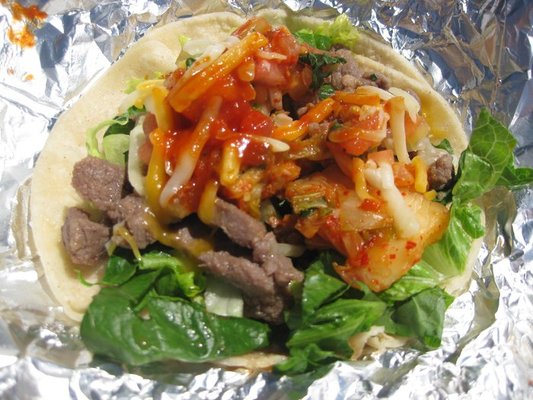 John's Snack & Deli
40 Battery Street
San Francisco, CA 94111
415-434-4634