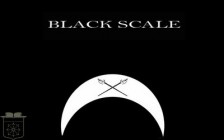 This week's Saturday Shout Out goes to Black Scale!
Founded by Mega and Alfred De Tagle, San Francisco based brand Black Scale has become one of the premiere clothing brands in the streetwear industry. The brand was established in 2008, offering a wide variety of graphic based t-shirts and hoodies.
Black Scale has expanded their line into a full fledged collection of outerwear, denim, and hats. The collection relies heavily on themes such as life, death, government, and religion.
In November 2009, Black Scale opened their first flagship store in the heart of downtown San Francisco. The store offers the full collection of each season along with other brands such as Maiden Noir, Deadline, and 5th Column. Stop by to pick up the latest in street fashion!
Black Scale Flagship
55 Grant Ave., 2nd Floor
San Francisco, CA 94108
(415) 981-9691
NOTE – Saturday Shout Out's are never bought, sold, or rented. They are things, stores, restaurants, and other services that I like or use. So, this is a personal recommendation, and you can rely on my judgment.
Trust me, I'm a doctor!