If you don't like expletives, please don't continue reading this!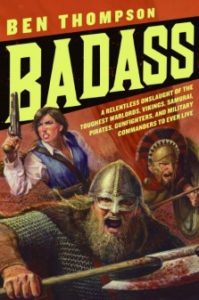 This week's Saturday Shout Out goes to Badass of the Week. This website chronicles the most extreme badasses, male and female, of human history. I read this every day so that I can expand my horizons and realize how feeble my life has been up to this point. The stories are inspiring and give me the strength and energy to kick some butt.
So, be inspired every week and read about some heroes of humanity!