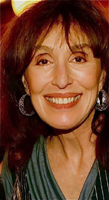 As a doctor and person living in Northern Cali, I'm privileged to know people and places that I love and let others know about it.
I'll be starting "Saturday Shout Outs" so that you can spread the love, and find out about other cool things besides plastic surgery.
For those of you facing challenges about your body image, or troubled by feelings about how you look, I strongly recommend contacting my colleague, Victoria Green, MFT. As a psychotherapist in San Francisco she has a solid background in helping people through such concerns. She has a long term practice dealing not only with body image, but also food, weight, exercise issues and general psychotherapy. You might be going through an immediate concern or you may have long standing challenges in these or other areas. Caring, skilled support is available for you.
For more information or to schedule a consultation, please contact Ms. Green at (415) 974-9322.
Her website is at www.victoriagreenmft.com.
Have a Great Weekend!