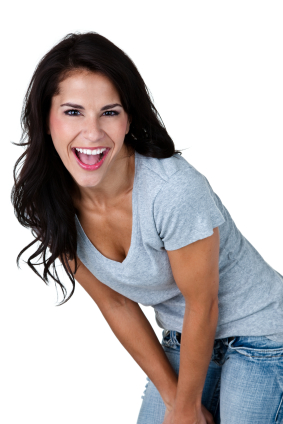 So, you're pregnant?  Congratulations!  You may be wondering what will happen to your breast augmentation and your fantastic body after your baby is in your arms.  As a plastic surgeon, here are some of my thoughts.
Weight Gain
It's normal to gain weight with pregnancy.  In fact, your Ob/Gyn will probably tell you to gain some weight, and to make sure that your overall health is in good shape during your pregnancy.
Your breasts are no different, and you may find out that your breasts will become bigger and heavier due to weight gain.  This is normal and to be expected.
Breast Feeding
YES – you should be able to breast feed after a breast augmentation. 
Breast implants are usually placed under the pectoralis muscle, and occasionally over this muscle.  In either case, the surgically created pocket avoids the nerves and milk ducts, so you should be able to breast feed after your breast augmentation.
Producing milk and breast feeding your baby will cause your breasts to be larger than normal, and each breast feeding (or pumping) session will cause your breasts to become larger as they fill, then become smaller as they empty, stretching your breast tissue and skin.
Breast Sag After Pregnancy
If your breast skin has the ability to tighten up after breast feeding, and you do not have very large breasts, then your breasts should look similar to the overall size and shape that you had with your original breast augmentation.  High five.  This is great.
However, if your breast skin becomes loose, or you are unable to lose the excess pregnancy fat and your breasts remain larger, then your breasts may sag after your pregnancy.  This becomes more likely with each additional pregnancy.
If this is your situation, be patient.  You can do it.   Your breast skin will tighten up over the first 6-12 months following breast feeding.  Try some new powerful bras and enjoy stretchy clothes while you bond with your baby and pass the time.
If you still have breast sag at your baby's first birthday, then you will probably need a breast lift to rejuvenate your breasts.  Call your friendly neighborhood plastic surgeon (me), and get a makeover plan in the works.
Weight Loss and Breast Sag After Baby/ Babies
After your pregnancy is over, you will probably lose weight.  Your return to a normal weight often makes breasts look deflated, with less fullness–  especially at the top of the breasts.  This is normal, if not a little discouraging.  (At least until you can make the exciting decision to rejuvenate!)
Surgically, you have several options.  You may choose larger volume breast implants, implants with a different profile (for more fullness at the top of your breasts), or a breast lift.  Many patients choose to wait until they know that they are done having children before they undergo another breast rejuvenation procedure.
How Many Babies Are in the Future?
It's common sense, but the more children you have, the more your breast augmentation and overall breast appearance will change.  If you are sure you're done having children, a breast rejuvenation will most likely be a long term success.
Of course even the best family planning intentions are subject to accidents and happy surprises.  Keep all of this in mind as you plan breast procedures, and rest assured that we can address almost any pregnancy related cosmetic breast issue, even if you do have another pregnancy that you didn't see coming.
The Variables
Breasts come in a massive variety of shapes and sizes.  (Could that be why they're fascinating?  Just a theory.)  Surgery gets you to your ideal look, by addressing the many variables of your unique body:
Your skin's resiliency.  It's different for everyone.  Some skin tightens up after the stretching of motherhood, other skin needs surgical assistance to reclaim its former shape.
The number of children you have.  Even the best skin can only take so much.
Frequency and duration of breast feeding.  It can be a healthy and wonderful part of new life, but it puts some wear and tear on your breasts.  (Not to worry, it's no big deal, thanks to modern surgical options.)
Your age.  No surprise here- resiliency decreases with age.
Previous augmentation. If you have had augmentation in the past, the overall ratio of breast tissue to implant volume will be a factor in your after-baby look.
Nobody has a crystal ball, but when it comes to breasts and pregnancy, I'm about as close as you'll find to a fortune teller.  Hopefully, you have a better understanding of what your breast augmentation will look like after your pregnancy, and what to do if they don't return to their former glory.
Remember, if you're not happy with your breast appearance after pregnancy, you can always blame your kids.  One day, they will probably blame you for all of their problems too.
If you have any questions about this article, or would like your question answered by me, Roy Kim, MD, please email me at info@drkim.com or call at 415 362 1846.  I look forward to hearing from you!