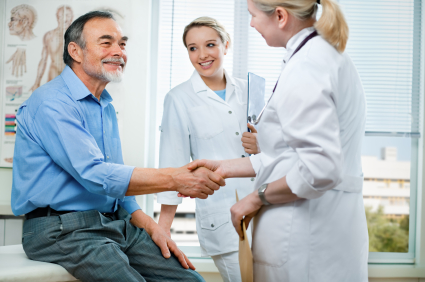 A history of former drug or alcohol addiction can cause concern for many patients who require surgery, whether it be for a life-saving procedure or elective plastic surgery.  Worries about pre-operative medicines, anesthesia and post-operative pain killers that may trigger a relapse are common and completely normal.  So what do these patients need to know about plastic surgery and addiction recovery?
Some of my patients have confided in me that they have had problems in the past with pain medicine, pain pill addiction, alcohol addiction or drug addiction.  However, they have been on a stable road of recovery for some time and want to have plastic surgery.  These people have made a very important first step by being open and honest about their complete medical history.  By adhering to the following guidelines, patients with a history of addiction can achieve the best cosmetic plastic surgery results while maintaining their recovery goals.
Tell the Truth
Pre- Surgery
Surgical Anesthesia
Post-Surgery Pain Relief
Tell the Truth
As I said, the most important thing you can do to set yourself up for success is to tell your plastic surgeon about your previous addiction.  Obviously, telling the truth and being responsible for your own overall health is one of the key pillars of addiction recovery.  If you feel that your surgeon is not taking your concerns seriously or simply says, "oh, don't worry about it, you'll be fine" – find another surgeon.
In medicine, there are many facts and secrets that I have to keep.  The patient-physician relationship is not only moral and ethical, it's also legal.  Different people have different challenges, and addiction is simply one of these.
It is important that your plastic surgeon knows about your history ahead of time, so that both of you can come up with the best plan to help reduce pain after surgery and avoid the medications that may have triggered addiction problems in the past.
Pre- Surgery
Before your big day, it is important to educate yourself about your expectations for your procedure.  Know what to expect in terms of recovery, diet, exercise, going back to work, etc.  Just as importantly, educate yourself and ask lots of questions about pain relief prior to your procedure.  It's vital for you to know what kind of pain to expect after surgery.  Different procedures have different levels of pain, and any expectations should be discussed thoroughly before surgery.
Anesthesia Concerns
Please make certain that you are otherwise healthy and have been cleared for surgery by your general practitioner.  Any surgery that requires sedation or general anesthesia (going to sleep) will require your body to metabolize those medications that cause sleep and/or drowsiness.  Typically, it is your liver's responsibility to metabolize and break down medicine, so it is important to have a healthy liver and discuss any other medial issues with your anesthesiologist.
Just as you would tell your doctor about any history of medical allergies, heart problems or previous surgeries, your doctors need to know about your overall health, including past addictions, to give you the safest and best results possible.
Post-Surgery Pain Relief
Good news!  There are non addictive ways to reduce your pain after surgery, so that you can focus on healing, and have  less worry about your previous addictions.  Pain pills or oral narcotics are no longer the only options.
Numbing medicine injected directly into the site of the surgery is often helpful in reducing pain immediately after surgery.  I typically do this while still in the operating room, at the end of the surgical procedure.
Another wonderful option is a pain pump.  A pain pump is a small ball filled with fluid that uses tiny catheters to inject numbing medication directly to the site of surgery over several days.  Not all procedures are conducive to a pain pump, but anything that has a large open incision, such as breast augmentation or a tummy tuck, can have a pain pump placed in the area of surgery.
Numbing medicine has an advantage over pain medications taken by mouth, because numbing medicine is delivered to the exact are of surgery for several days.  The numbing medicine also has a local effect, so it does not affect the rest of your body.
Numbing medicine is not addictive, and thus, it does not have an effect on your brain or other addiction receptor pathways.  Finally, it has the added benefit of not acting like a narcotic, and thus, it cannot give you constipation or gastric distress, nausea or a queasy stomach.
Over-the-counter medications may be a good option for patients, especially if used with numbing medicine.  Often acetaminophen and ibuprofen can be used after surgery.  Make sure to ask your doctor, since some common pain medications may cause increased bleeding, which may not be desired after surgery.
Finally, acupressure points to help reduce pain after surgery also may help with pain control.  Massage is also often recommended, especially after breast augmentation, and thus may give you good long-term pain relief.
A former addiction does not mean that you cannot achieve your aesthetic goals through plastic surgery.  You've worked hard to put your past behind you.  By approaching your surgery with honest and education and by taking advantage of the latest medical options for pain relief, you can certainly look forward to a continued successful and happy future.