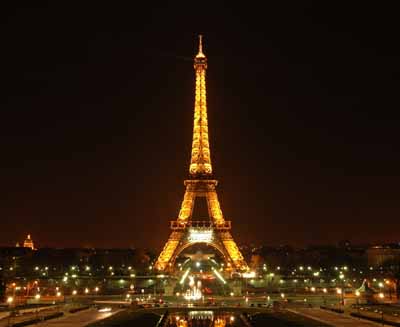 French wine?  J'adore.  French cheese?  C'est bon. French fashion?  Mais oui.  Paris in the Spring time with your lover?  Ooh la la.
These are just some of the things we love about France.
But what about silicone breast implants?
You may or may not care about news from Europe (if you don't know, you should care that Europe is in a financial meltdown, but I digress).  The biggest Plastic Surgery news recently has been about PIP silicone breast implants.
PIP/ Poly Implant Prothese, was a French company that made silicone breast implants, with recent models filled with industrial, NOT medical grade, silicone.  They also were rupturing at a much higher rate than other silicone implants.  Perhaps they should have named the company "POP" instead of PIP?
PIP Silicone Breast Implants Were Never in the U.S.
The most important fact is that PIP silicone breast implants were never sold in the U.S.  To my knowledge, PIP never formally applied for full FDA approval of these medical devices.  So, assuming you had surgery in the U.S., you don't have to worry about having one of these faulty implants.
PIP is now closed, but the aftermath of these breast implants is currently being dealt with all over Europe.  PIP breast implants were known for being a little less expensive than other brands.  These silicone breast implants were used for both reconstructive and cosmetic cases.  PIP also exported these breast implants to the UK, Brazil, Germany, the Netherlands and other countries.
PIP Saline Breast Implants Have Already Undergone Removal
PIP did sell saline breast implants beginning in 1996 in the U.S, but they were blocked from selling them by the FDA in 2000 after PIP submitted clinical trials as part of a review process.  In this instance, the FDA got it right and saved American patients from dealing with the fallout from PIP silicone implants.
Patients with PIP saline implants have already undergone a review process and received monetary compensation for their removal.  I never used these medical devices, but I did remove several of them from patients who had them placed elsewhere.
What to Do If You Had Breast Augmentation in Another Country
If you had breast augmentation surgery in another country then none of this information is a comfort to you.  What should you do?
If you got silicone breast implants overseas, make sure you look at the implant card that you received with your surgery.  This card is required to be given to patients by medical device companies and lists the company, model number, serial number  and other useful information about your silicone breast implants.
If you or someone you know has PIP silicone breast implants, then some European countries are strongly considering paying for their removal and replacement.
The American Society of Aesthetic Plastic Surgeons has responded to the PIP silicone breast implant crisis by publishing an information article and setting up a confidential reporting service.  For more details about PIP and what to do if you or someone you know received PIP silicone implants, please visit http://www.surgery.org/private/pip-implants-guide.