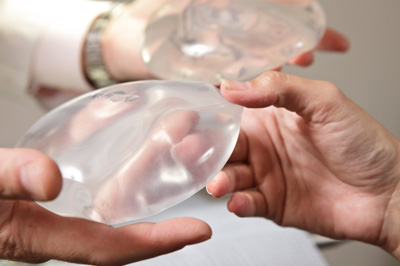 Sometimes you're faced with the tough decision during your breast augmentation consultation- what volume implant do you want?
As you know, bras are measured in cup size- B, C, D, etc. They may vary a little, based on manufacturer and weight fluctuation.
As a plastic surgeon, I don't really love cup size, because it's imprecise. I prefer volume, measured in cc's, or cubic centimeters. A certain volume number is very precise, and may require some decision as to which volume is best for you.
Remember that you want to get an approximate volume and profile of breast implant for YOU and your body dimensions. Then, if you're stuck between 2 different volumes, you probably want the slightly bigger one. There are 2 reasons for this.
1- The implant, in my opinion, is generally slightly compressed if it's place underneath the muscle. There is not much overall volume loss, but what you see during the consultation may be slightly smaller long-term underneath the pectoralis muscle in your body.
2- MOST women who aren't very selective with breast implant volume often wish they had gone bigger at the time of their original surgery. They may not want to have a 2nd surgery to get slightly larger implants, but it seems to be common for many women to state that they should have chosen an implant slightly larger in volume. To avoid this, I would recommend trying an implant that is 25-30 cc larger as well as what you like during your consultation.
Should you desire more information about my available services, or want to schedule an appointment, please contact my Patient Care Coordinator at info@drkim.com, or call our office at 415-362-1846.
Did you find this article interesting?  Please share via Twitter, Facebook or Google Plus below.