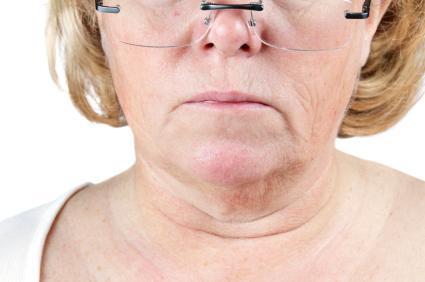 A sagging neck is a visible sign of aging, and the neck is one of the first areas of the body to exhibit what time and gravity can do to your skin elasticity.   If you have lost a substantial amount of weight, you may also find unwanted band lines, excess skin, or excess fat in the neck area. There are several non-surgical and surgical options to restore the suppleness in the neck and rejuvenate your skin.
People who prefer a less drastic option to surgery can undergo laser therapy, chemical peel (usually glycolic acid, TCA, or phenol), or a specialized skin care regimen to help tighten the skin around the jaw lines and neck.  They work well for minimal skin sag or to address the early signs of loose neck skin. However, none of these non-surgical approaches work too well to achieve a desirable long-term result if you have moderate or significant signs of neck aging.
For moderate neck skin sag, there is the iGuide system. It is a minimally invasive technique used to define and sculpt soft tissues under the jaw line with special surgical needles and tools.  Under sedation anesthesia, a continuous thread is weaved in a trampoline-like suture in your neck muscles and neck skin, tightening both structures at the same time. The iGuide system eliminates the need for cutting; hence, swelling and bruising associated with neck lift surgery are considerably reduced. Recovery time is also substantially improved as well-  typically only 2-5 days off of work are needed.
People suffering from moderate to severe neck skin laxity can opt for a traditional neck lift procedure. A neck lift can be performed to remove excess skin, to remove excess fat deposits by means of a liposuction, or to alter neck muscles to reduce the banded appearance in the neck area. Typically, a successful neck lift leaves a patient looking thinner and younger, and with a more defined jaw line. With excess skin and fat removed, the neck area will appear to have fewer wrinkles, bands, and have a much more youthful appearance.
Should you desire more information about my available services, or want to schedule an appointment, please contact my Patient Care Coordinator at info@drkim.com or (415)362-1846.