Being a Plastic Surgeon for many years has some advantages.  I have experience and knowledge-  and great before and after photos to show!
This is a wonderful patient who I recently saw for Botox-  and I realized that she had a breast augmentation 8 years ago!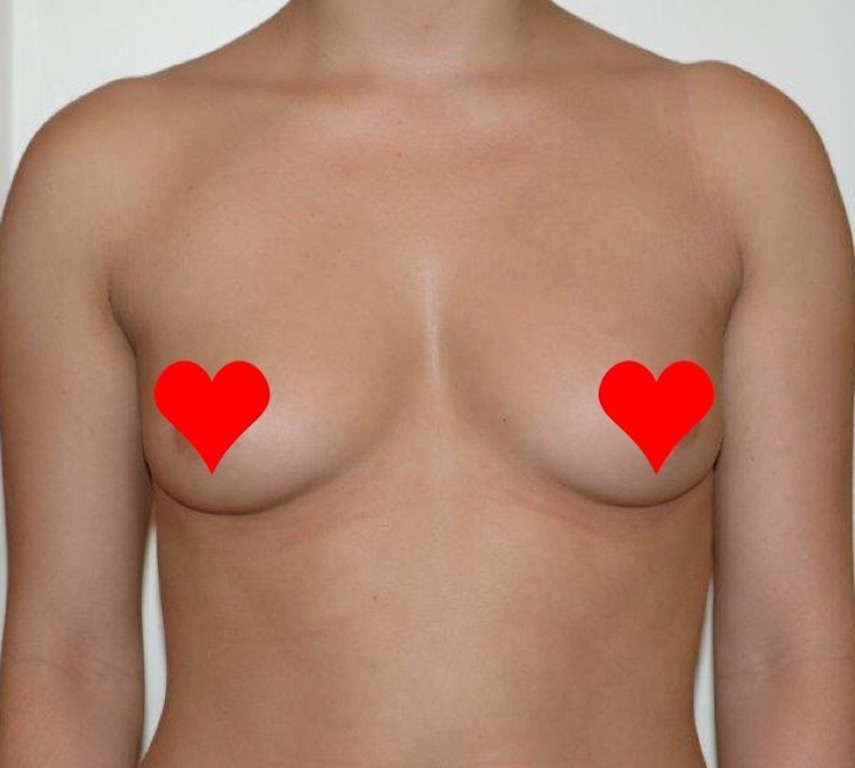 In the first photo above, she is seen right before surgery.  You can see that her breasts are fairly symmetric, but that her left breast, near the middle, has a slightly more horizontal area or longer breast fold.  Minor assymetry is completely normal before breast augmentation-  and as you can see in the next photos, a breast implant is actually able to even it out.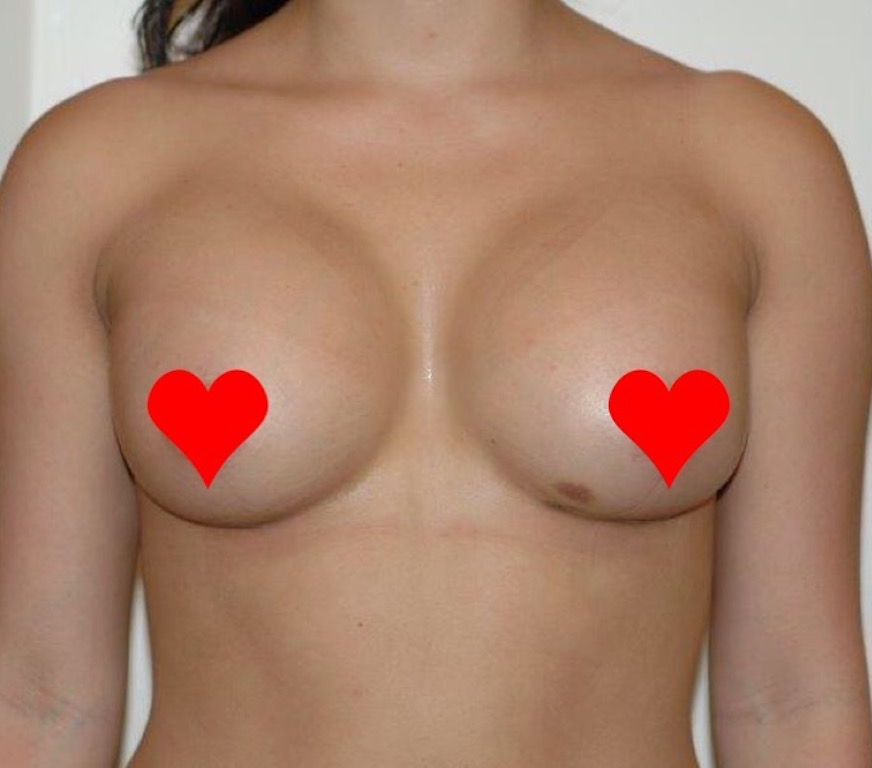 The next photo was taken 3 weeks after her surgery.  You can see that the top of the breasts are quite full, and that the breasts look too big at the top.  The breast implants are not too high on her chest.  Rather, the pectoralis muscle and breast tissue is quite swollen.  Your breast implants will drop over time and look more natural.  Some patients call it "drop and fluff".
Also, in this photo, you can see the the left breast fold, near the middle, has an accentuated flatness-  it's actually too flat!  Oh no!  It also has a slight bruise-  because I had to do a little extra work to make sure that the left breast fold matched the right breast fold. 
Have no fear-  the left breast fold will look more even over time.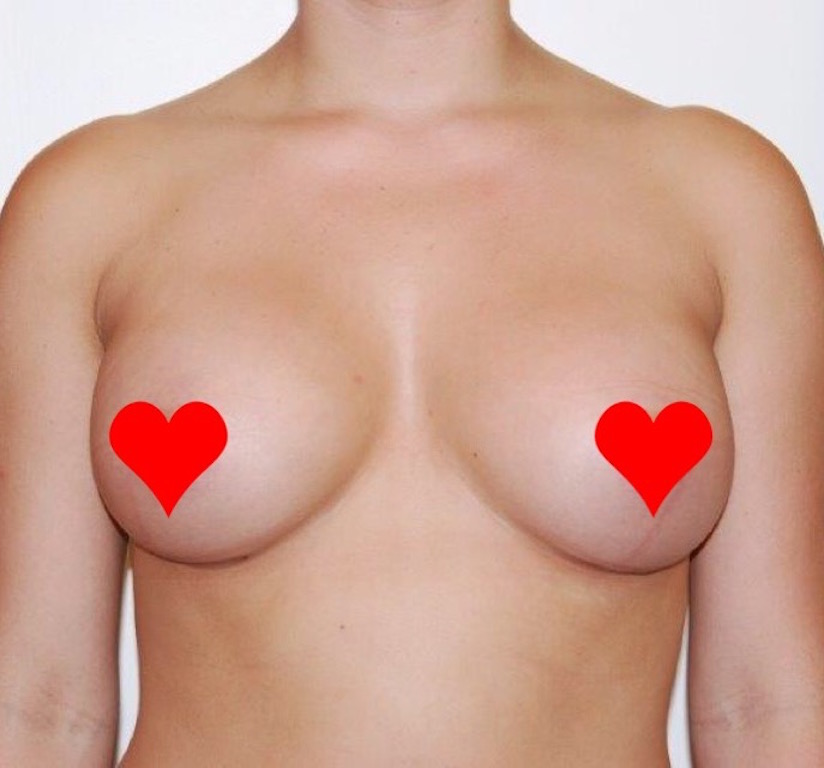 This photo was taken 2 months after her breast augmentation procedure.  You can see that the tops of her breasts look more normal and less full.  The breasts are beginning to settle – to "drop and fluff".  You can also see that the left breast fold area is beginning to be more rounded and less straight-  the surgery I did to make the breast fold more symmetric and "round" is beginning to work.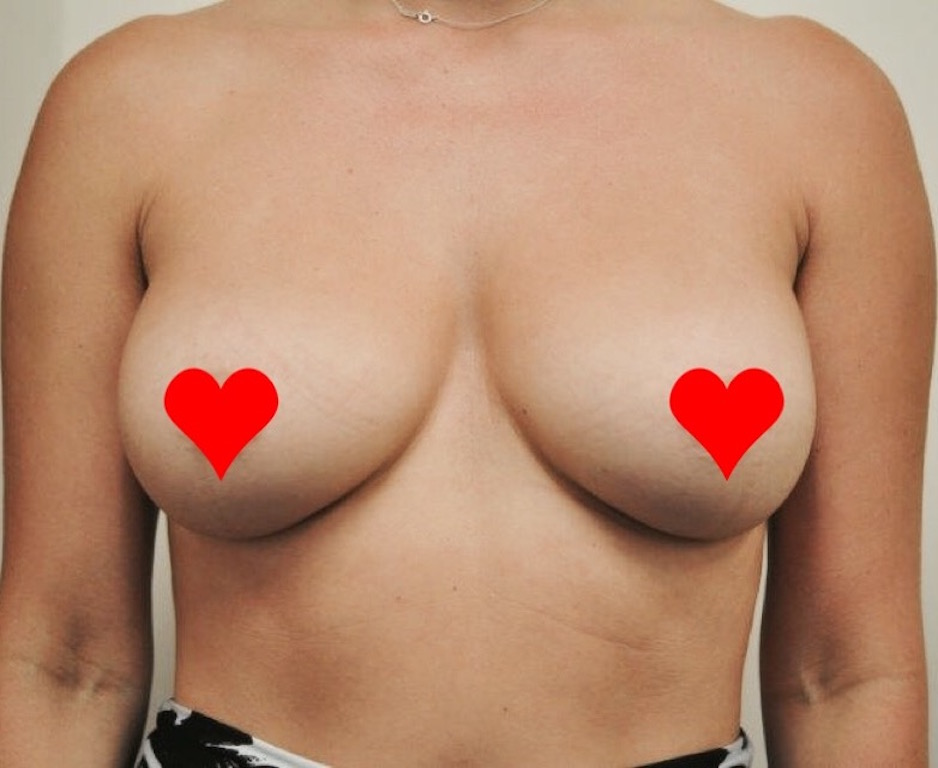 The final photo is 8 years after surgery.  You can see that her breasts look great-  symmetric, round, no flatness at the left breast fold, no artificial fullness at the top of her breasts.  She confided in me that she is ecstatic in the way her breasts have maintained their shape and volume over time.  
FYI, she had smooth, round, moderate plus, silicone breast implants, 325 cc, place under the muscle in a dual plane position.  The incision is a breast fold incision, aka IMF/ inframammary fold incision.  
If you have any questions or comments, or want to make a consultation, please DM me or email info@drkim.com or call 415 362 1846.  I look forward to meeting you!
#breastaugmentation #breastimplants #silicone #smooth #round #325cc #moderateplus #plasticsurgery #natural