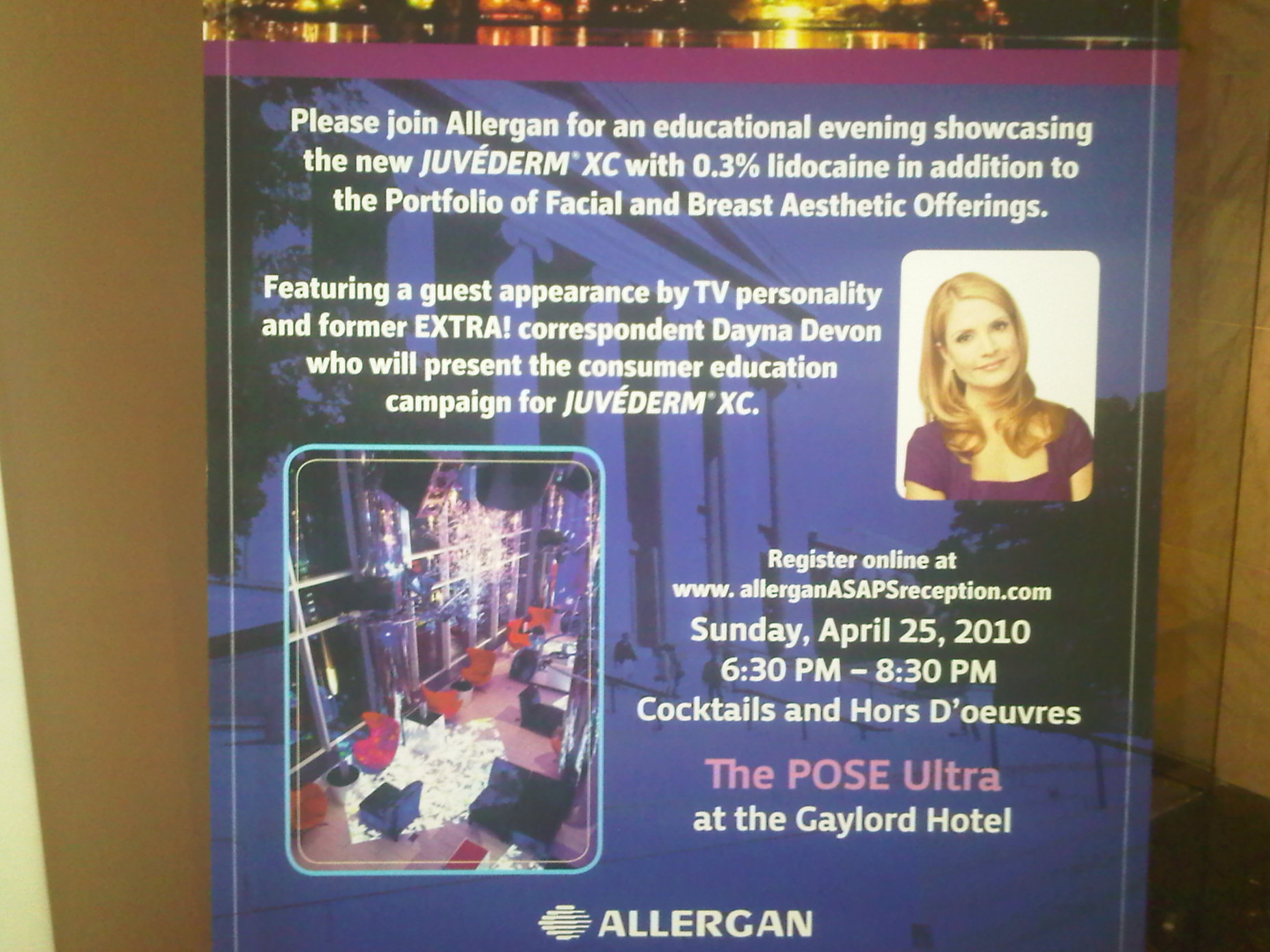 I went to the Juvederm XC event with my good friend, Dr. Patricia DePoli.  There was free food, but more importantly, there was free booze.
Dayna Devon was there, and she spoke about Juvederm XC.  I have been skeptical of this product in the past, but I was WRONG-  it's a product that actually works!
Juvederm is a dermal filler.  Juvederm XC is the same product mixed in with numbing medicine.  I have tested it on my Patient Care Coordinator, Caroline, and she definitely notes that the pain is alot less.  I injected her right nasolabial fold with regular Juvederm, and she said the pain was 4 out of 10.  I injected her left nasolabial fold with Juvederm XC, and the pain was 2 out of 10.  Our office has switched to Juvederm XC.
We got to take snaps of Dayna Devon.  We also found out her hubbie is a plastic surgeon.  She was very gracious and interesting to talk to.