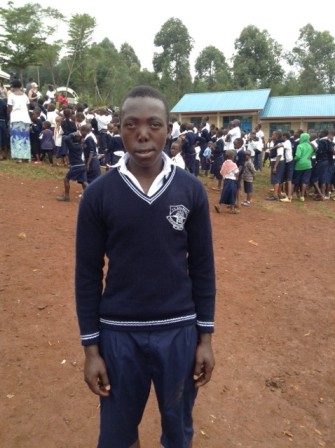 As you may recall, I was fortunate enough to meet Jean Claude in 2011.  He was a young teenage boy that wasn't going to school, because of his cleft nose and cleft palate deformity.  Through the magic of donors and funding, he was able to come to San Francisco, live here for several months, and have 2 operations-  1 operation for his cleft palate, and 1 operation for his cleft nose.
This week, I learned that he finished middle school!  His graduation photo is above.  Jean Claude went from a 3rd grade education to an 8th grade education in 3 years!  He is now starting high school, and wants to finish quickly.
Even though the cleft palate was functionally a much more important procedure, the cleft nose procedure was the one that Jean Claude really wanted.  Here, you can see what he used to look like.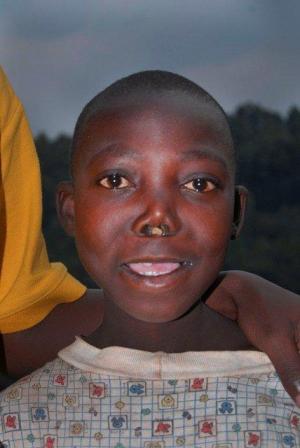 As you can tell, the piece of tissue between the right and left nostril is missing in the "before" picture.  His "after" picture looks much better, because I reconstructed his cleft nose.  The part of tissue missing is called the columella.  (For all of you plastic surgery nerds out there, I used a random naso-mucosal flap for the superior part, and a V-Y advancement flap for the inferior part.  The inferior portion of the flap had a special template because I had to recreate the philtral columns of the lower nose and upper lip areas.)
It's amazing to me that a 1 hour out-patient procedure gave Jean Claude so much confidence that he raced through school, has friends, is sociable, interacting with strangers and neighbors, and graduated! Thanks go out to CPMC and the San Francisco Surgery Center for donation of operating room time, anesthesia time, medical and surgical supplies, and the donors that made his trip possible.
Congratulations, Jean Claude!
FYI, here is the article from the San Francisco Chronicle about Jean Claude's trip to San Francisco and his time here.
http://www.sfgate.com/health/article/Rwandan-teen-to-return-home-with-new-smile-3001259.php