I recently went to Malawi, a sub-Saharan country in Africa, with Operation of Hope, to do a week's worth of cleft lip and palate surgery.  I've been on medical missions like this one before, so I sort of knew what to expect, but I was more touched and emotional than ever compared to other trips.
If you want more photos, don't worry. I'm putting together a photo blog on my travels and my patients, but I wanted to write about the most touching thing that happened to me while I was there.
As a U.S. citizen, I know that I'm blessed to live in the most affluent country in the history of the universe.  Literally.  I don't care about the doom and gloom surrounding the economic crisis, the obesity epidemic, the high taxes, the pending Presidential election – I know that in the lottery of life, I hit the jackpot..
However, this doesn't mean that I'm always happy.  I'm human, and I have feelings of sadness, anger, envy, and all of the other various minor and major sins that we're all guilty of.
It may surprise you, but I take my plastic surgery skill sort of for granted.  I know that I've had years of training, but I still find it a bit odd that I can do a one-hour, out-patient surgery on a cleft lip, and I've fixed a big cosmetic and functional problem for another person.  It puzzles me that we don't fix all of these things throughout the planet. It doesn't take that long, it doesn't cost that much, and at least before I saw this patient in Malawi, I guess it didn't hit me as hard in the past as it did on my trip.
Here are the photos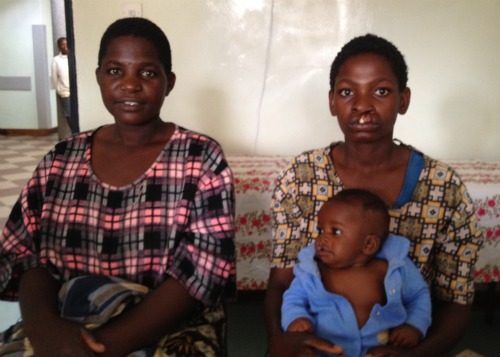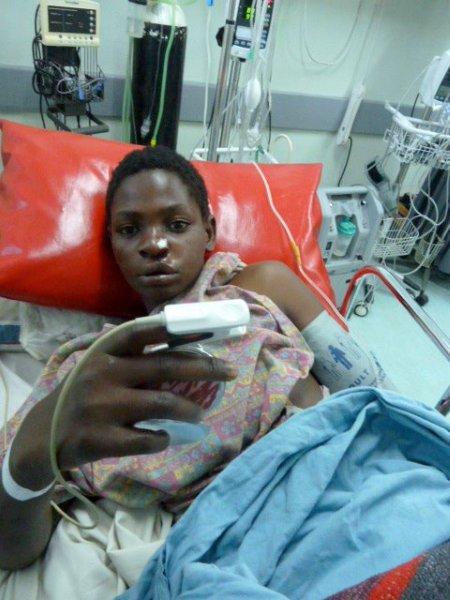 So, what's so special about them?  Well, this is a 17 year old girl who has lived her ENTIRE LIFE with a cleft lip.  And in 1 hour, I fixed her lip.  And she insisted on staring at herself in the mirror in the recovery room, and started crying tears of joy and happiness.
I actually almost started crying.  But since I'm a tough guy, I held them back.  Plus, I had to operate for the next patient, and it's tough to see what you're doing with tears in your eyes.
So, the next time that life throws a minor obstacle at you, just realize that there are people worse off than you.  A young woman who is too poor to afford surgery, and even if she could afford it, she would have to travel a great distance to a large, urban hospital in Africa, to even have a glimmer of hope to change her life and simply look normal.
Without an entire team of volunteer nurses, anesthesiologists, scrub techs, drivers, fundraisers, organizers, and countless others, I could not have helped this person.  A massive and amazing confluence of events, actions, money, and people came together to give another person a new lease on lease.  I'm happy to have played a small role to help her.