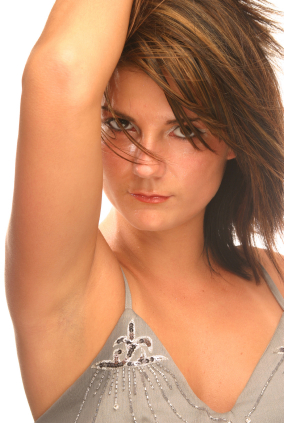 YES– it is possible to get a silicone gel breast implant augmentation through an underarm incision.
The underarm or axilla approach for breast augmentation surgery is a popular alternative to the breast fold or nipple/ areolar incision. Your surgeon makes an incision in your underarm, then creates a tunnel under the muscle. With special surgical instruments, a circular pocket is created for your breast implant. The breast implant is then placed into the tunnel, and then placed under the breast tissue. The end result should be a breast enhancement procedure without any incisions on your breasts.
Many plastic surgeons have a difficult time placing silicone breast implant through an underarm incision, but I have found that it is possible, with careful surgical technique, to place them through this incision for my patients.
The main disadvantages for the underarm incision are that it generates more swelling and takes longer to heal. The tunnel created under the muscle tends to generate more swelling than the breast fold or nipple incisions, and the pectoralis muscle commonly takes 2-4 months for the swelling to fully go away. Also, the breast implant may occasionally wish to go into the tunnel the surgeon has created, so you may have to do more breast implant massage for a longer period of time to ensure that your breast implants maintain an excellent position after your breast augmentation procedure.
The time in the surgery is about the same compared to other procedures, and the post-op pain control is also similar. You may experience a little more pain or soreness over the pectoralis muscle, since more surgery needs to be done to accommodate the surgical tunnel and swelling after your breast augmentation procedure. You should still be able to get a pain pump after surgery as well to help reduce your need for pain medications after your procedure.
Should you desire more information about my available services, or want to schedule an appointment, please contact my Patient Care Coordinator at info@drkim.com or (415)362-1846.