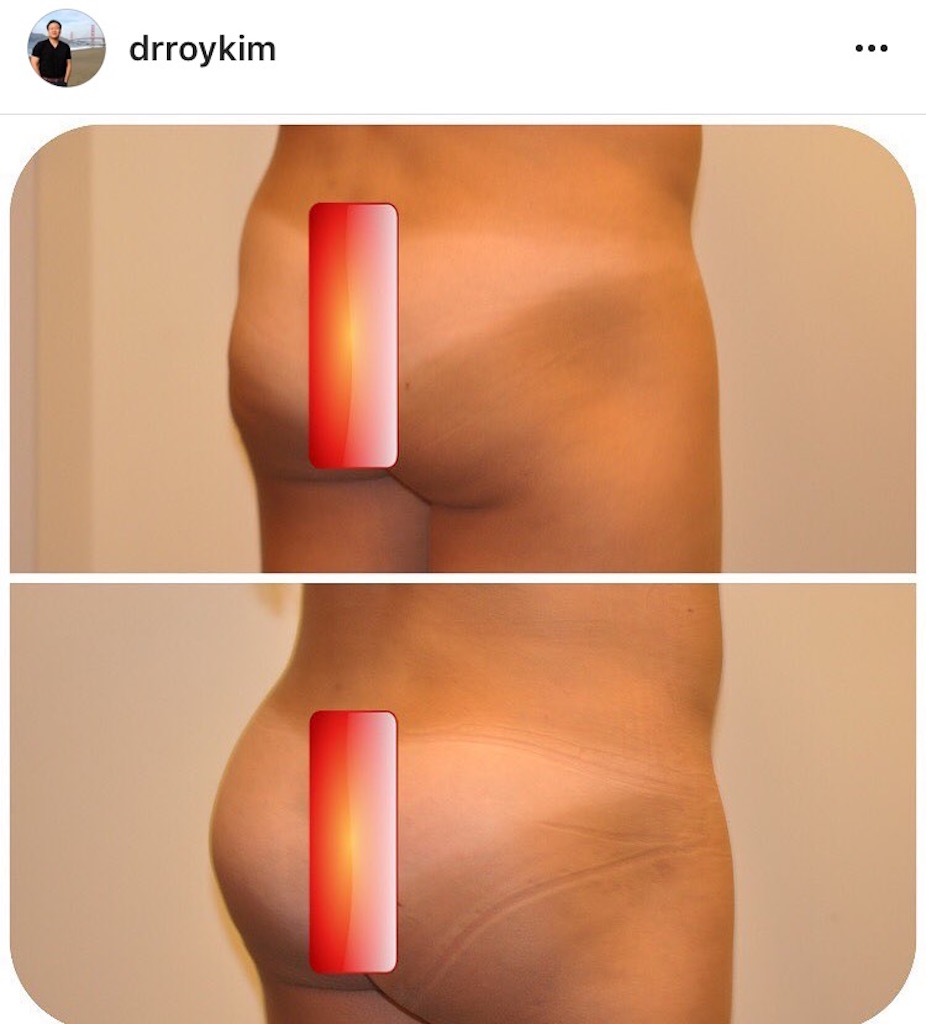 "I am 53 years old and pretty fit. However as I age I have noticed my butt is flatter. When I saw the picture you posted on Twitter it was obviously a much younger patient however, could I expect similar results?"
Assuming that you are fit and do not have much loose skin, then yes, you should expect similar results as the photo from Twitter. Everyone is different, and of course, we need to have a formal consultation, but high quality "before and after" photos help patients to visualize reasonable expectations for surgery.
On my website, as well as many other plastic surgeons, I will clearly label an actual patient versus a model.  In this case, this "before and after" photo is of a real patient who underwent Brazilian Butt Lift with fat harvesting, and fat grafting to her buttocks.