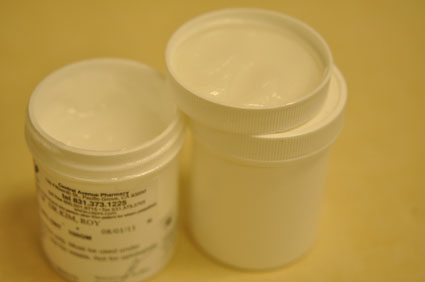 No one likes shots, but the pain related to Botox are a necessary evil to help reduce wrinkle formation in your face. There are several tips to help reduce pain during your injection. Some of these tips may also help with injections in general, such as vaccinations and peripheral IV placement.
Get numbing cream before your injection. Your plastic surgeon may want to give you numbing cream when you arrive, or even before you step into the office. This helps reduce some pain at the skin level.
Icing the area right before the injection also helps numb the skin.
Confusing your body's nerves, generally with misdirection, also helps. Your plastic surgeon may shake slightly while holding your skin, or an assistant may tap you on the arm or shoulder while the injection is being given. This distracts the brain, so that you perceive the other area of injection, not the actual Botox injection.
Direct pressure right around the area of injection also helps with the pain. Firm and consistent pressure, applied by your plastic surgeon around the area of injection, will help reduce pain, and your body's perception of pain.
Should you desire more information about my available services, or want to schedule an appointment, please contact my Patient Care Coordinator at info@drkim.com, or call our office at 415-362-1846.
Did you find this article interesting?  Please share via Twitter, Facebook or Google Plus below.