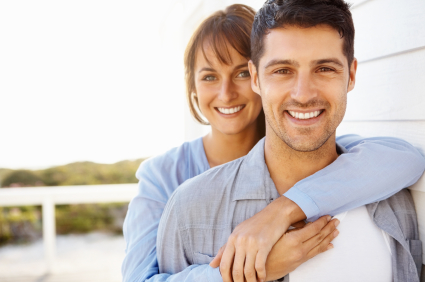 Your woman has done a lot for you.  And you know what they say about paybacks, right?  As a husband, domestic partner or significant other, you will be charged with taking care of your lady after her Mommy Makeover.  This is a large responsibility in terms of emotional, psychological, and physical support, so here are some hints to help you with this burden take care of your awesome wife.
Educate Yourself
Make Plans for the Kids
Prepare Your Fridge
Prepare Your Home
Massage Time
Be Prepared for an Emotional Roller Coaster
Be Patient
Educate Yourself
A Mommy Makeover is not something that only your wife is going through.  It involves the whole family.  Educate yourself about the surgery BEFORE THE SURGERY!
If possible, meet the plastic surgeon and attend the consultation or the pre-surgery consultation.  If there are any printed materials or pamphlets given, you should read through all of them.  Make sure to write down and ask any questions you may have for the plastic surgeon before surgery, as this will help you with your understanding of the actual procedures.
The more you educate yourself before surgery, the less anxious you will actually feel after surgery when it's time for the nitty gritty details of post-op care.
Make Plans for the Kids
Your wife has looked after the kids even when she's had the flu, a headache, food poisoning or a sinus infection.  As they say, mom doesn't get a day off.  But this time, mom is going to need some help.
Your wife will not be able to take of the kids in a normal way right after surgery.  Pain medication will make her sleepy, and her incisions will need time to heal.  She will be a little weak, and she may need help walking and getting in and out of bed.
It is important that you put her mind at ease by stepping up to take care of the kiddos.  But you may need help, especially since you may also be taking care of your wife.  You adore your mother-in-law, right?  Now would be a good time to give her a call.
Friends, family, neighbors and cheap teenage babysitters may help with taking care of the kids while you take care of your wife.
Prepare Your Fridge
Your wife has probably already handled this, but she's had a lot to think about the last few weeks.  So in case she didn't get to the store before surgery, you're going to need to stock that fridge.
In terms of the kitchen, you will be asked to not only prepare food for your wife but also for your kids.  Stock up on prepared foods or ingredients to make mealtime easier.   This will allow you to think less about cooking and more about ensuring that your wife is healing well.
In general, try to pick foods that are healthy, nutritious and well-balanced as these will help your wife heal quicker.  Sorry, no frozen burritos or cheesy brats.
Prepare Your Home
You home should also be prepared for your wife's Mommy Makeover (a sort of the <a href="https://drkim.com/before_and_after_plastic_surgery/body_makeover/" title="Body makeower">body makeower</a>).  If you have stairs, she may need extra help to get up and down.  You may need extra sheets or pillows that will need to be washed frequently to ensure a clean surface for her recovery.
Make sure to stock up on DVDs, magazines and books and ensure that the Wi-Fi is connected.  You may consider installing software on her laptop that prevents her from shopping while she recovers.  Just kidding – sort of.  She'll also want her cell phone, ice packs, water and snacks within arm's reach.
A clear path to the bathroom will help her in terms of getting to the toilet more easily.
She may require sponge baths, especially for the first couple of days after surgery.  Although technically showering may be allowed, it may be simply easier for everyone involved to wash her hair in a basin, wash her hair over the sink or even give her a sponge bath before she is able to walk around easily or stand in the shower.  Make sure she is strong enough and not too loopy from pain meds before she attempts a standing shower.  Slipping and falling is a real risk after surgery.
Your wife will probably require help getting in and out of loose-fitting clothing after surgery.  Make sure the clothes are clean, and be prepared to wash them frequently.
Massage Time
I would recommend learning how to do lymphatic (and foot) massage.  Not only will it score you major brownie points with the Mrs., it will also help reduce her swelling and bruising, thus allowing her to recover quicker.
After surgery, lymphatic fluid builds up in the body and causes swelling.  A simple massage can sometimes alleviate it.  This is pretty simple to do, and I would recommend lymphatic massage in the leg areas and also in the arms.
A nice trick is to make sure that your wife takes some pain medicine right before you do a lymphatic massage.  Hopefully, you will only have to massage her feet or hands for about five minutes before she nods off and goes to sleep.  When she wakes up, you can claim that your wonderful massage helped put her to sleep and that you have been massaging her for about two hours.
Be Prepared for an Emotional Roller Coaster
Not only is surgery a big psychological and emotional decision, but general anesthesia can sometimes can throw people for a emotional loop right after surgery.  Patients are often very happy or very sad after surgery, but usually, mood swings in both directions are stronger and more marked right after surgery.
Pain pills, especially strong narcotics in patients who normally do not take pain pills, may also make people feel moody.
It is normal for your wife to be concerned about her appearance and about the overall result right after surgery, but reassure your wife that it takes 6 to 12 months to heal and everything should get better over time.
Be Patient
Be patient.  It's hard for most people to really slow down and allow their bodies to fully heal.  It will take three weeks or more for the incisions to heal, swelling to go gown, bruising to go away and walking to become normal.  You could definitely encourage her to take it easy, because some patients are still unrealistic about getting back to work, resuming exercise and looking after the kids again despite what the plastic surgeon says.
Everyone is different, but a mommy makeover is a relatively larger procedure which will require more time.  But if you put in the extra effort to help your wife after surgery, you'll both be enjoying the results of her new body soon.