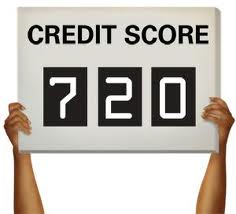 Some women drool over Louboutins.  Some covet a Maybach.  Others just want the simpler things in life – like perfect breasts or a pre-pregnancy tummy.
Let's face it.  Times are tough.  We are still in the slowest recovery from the biggest recession in the U.S. in decades.  The last economic downturn that was bigger was the Great Depression was in the 1930s.
You may be dying to get your dream plastic surgery, but it's hard to save enough money, and it keeps getting put off.  Ugh.  Delayed gratification is so overrated.
Ok, so what to do?  Well maybe you're not exactly thinking that elective cosmetic surgery is on par with a job, or your retirement or your mortgage payments.  However, there are still ways to get plastic surgery financing, and some methods will actually help your overall economic health.
I am assuming that you know what procedure you want, you've had a consultation, and you know the overall price of your plastic surgery.  You may be saving toward that goal, or you may have awesome credit and want to take advantage of low or no-interest loans that may have caught your eye. Here are some hints that seem to help our patients.
Worry About Your Credit Score First
Your  Economic Health is More Important Than Your Cosmetic Surgery
Not Every Plastic Surgeon Accepts Cosmetic Surgery Financing
There are Additional Costs Beyond the Surgical Fee
Not Every Plastic Surgery Financing Company is Helpful
Worry about Your Credit Score First
Your credit score is one of the most important determinants of whether you qualify for a plastic surgery loan.  Just like getting a low rate on a mortgage, or a low rate on your credit card, your overall credit worthiness is scrutinized very closely by the financing company.  So, if you don't know what your credit score is, find out.
If you have a good score, you will likely get approved and get a low interest rate with monthly payments that you can afford.  If you need to improve your score, start paying down debt and accumulating cash.
Your Economic Health is More Important Than Your Cosmetic Surgery
Gasp!  What?  I'm a surgeon that won't just take your money and operate on you?   Yes, that's correct.  Your overall ECONOMIC HEALTH is much more important than your cosmetic surgery.
I want to operate on you and give you the best results possible.  But getting the best results means you need to be in the best psychological place.  If you are worried about plastic surgery financing, debt, upsetting your husband, losing your job, not having enough recovery time or any other stress that shows up during our conversations in the exam room, I will suggest that you wait to have the surgery.
I don't want those things looming around you and me.  I want you to concentrate on your plastic surgery, and not additional worries, which I believe slow down healing and add stress to your body, mind and spirit.  So, if you need to postpone your surgery, then do it.
Not Every Plastic Surgeon Accepts Cosmetic Surgery Financing
When you qualify for plastic surgery financing, not every plastic surgeon may accept payment from the company you're working with.  Some companies will write a check to the surgeon.  Some companies will write separate checks to the surgeon, anesthesiologist and operating room facility.   Some companies only deposit a lump sum into the plastic surgeon's account and leave it to him to pay everyone else.  It's important to know if YOUR particular plastic surgery financing company works with your plastic surgeon and vice versa.
There are Additional Costs Beyond the Surgical Fee
Plastic Surgery is typically comprised of three different fees:
Plastic Surgeon
Anesthesiologist
Operating Room / Facility
So, when you're figuring out the final cost of any plastic surgery procedure, it's important to know the total overall cost.
As with any type of loan, be aware about the actual interest rate charged and the penalties if you miss a payment.  Every plastic surgery financing plan and company is different.  Even within the same company, your interest rates may vary depending on your credit score, the amount of the loan, the length of the loan and other factors.
Not Every Plastic Surgery Financing Company is Helpful
There are several plastic surgery financing companies on the market.  The bigger ones tend to be associated with professional organizations or with big banks.  For example, CareCredit is actually a subsidiary of GE Financial Services, and is the "endorsed" financing provider with the ASPS/ American Society of Plastic Surgeons.  Chase Health Advance is a subsidiary of Chase Bank.
There are smaller vendors, which may be fine – or may not be.  If you are researching companies on the Internet, you're probably aware that giving away your personal financial information may not be the best idea with a smaller or unknown company or website.  Even if the smaller company is legitimate, it may help to shop around to get the best quotes for you.
Did I answer enough questions?  Do you have any other comments?  Please feel free to leave comments below, or email me directly for more answers.