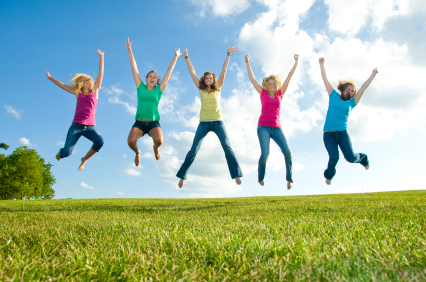 I know this question is a little personal, but well, there's no getting around it if you are interested in getting your breast surgery for free or at a greatly reduced price.  Okay, so here it is.
Do you have a congenital or acquired breast deformity AND little  money?
In polite society, I wouldn't dream of asking a woman about her breasts or her financial situation.  But as a doctor, I can help you if you answered yes to this question.
An organization called the Aesthetic Surgery Education and Research Foundation has grant money available for certain breast implant and breast reduction patients who are in need of assistance.  Could you qualify?  Read on to find out.
What is ASERF?
Who can qualify for this grant?
Where does the money come from?
How do I apply?
What is the catch?
What is ASERF?
ASERF (Aesthetic Surgery Education and Research Foundation www.aserf.org), is a foundation whose mission statement is "to identify and pursue those issues relevant to the advancement, effectiveness and safety of aesthetic surgery through directed research and education for the purpose of benefiting patient, physicians and the entire field of medicine."   Wha?
Basically, ASERF raises money and gives out grants that are useful for the field of plastic surgery.  No, it's not all about breasts, facelifts and liposuction.  Studies about wound healing, burns, new surgical techniques and technologies ALL help us to better understand plastic surgery problems.
Who can qualify for this grant?
The ASERF has a grant available to patients with congenital or acquired breast deformities who need financial assistance with their breast surgery.
Congenital breast deformities may include Poland's syndrome or tuberous breast deformity.  Acquired breast deformities may occur due to trauma or could result after childbearing or dramatic weight loss.
You do need to see a plastic surgeon and undergo a formal consultation.   The grant application has to be filled out by your plastic surgeon who basically has to answer why you need financial assistance and what your specific medical diagnosis is.
Where does the money come from?
The seed money was given by Mentor, a breast implant subsidiary of Johnson and Johnson.  It is  a U.S.-based company that also has a long history of manufacturing and selling saline and silicone breast implants.
How do I apply?
To apply, you must see a plastic surgeon, and your plastic surgeon must take notes and photos, and then submit the grant application to ASERF for final approval.  You will need to submit your most recent tax return with the applicable information blacked out.  Also, you'll need to sign a photo release and a hold harmless agreement.
Your application is submitted to a committee at ASERF, where a final determination will be made.
What's the catch?
In this case, there really is no catch.  As a plastic surgeon with 14 years of experience in San Francisco, I have seen a lot of scams and "too good to be true" breast implant schemes.  This isn't one of those.
I think the fine print for you, the patient, is that you may lose a little privacy over this process.  You will have to sign documents and release photographs (which will remain private to ASERF)  to even be considered for this grant.
But if you are comfortable with helping to advance research about breast deformities and plastic surgery, this grant may give you the opportunity to re-establish your self esteem and sense of well being.
To schedule a consultation with me regarding your breast sugery, please contact my patient care coordinator, Caroline, at 415-354-8148.