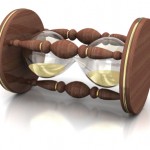 Breast Implants, whether they are saline or silicone, are medical devices, and theoretically will not last forever. However, they should last for many years, and certainly beyond their current warranties.
In the US, Mentor and Allergan implants have similar warranties. Saline breast implants are warrantied for 5 years, and silicone breast implants are warrantied for 10 years. These warranties are through the manufacturer, and are not dependent on your plastic surgeon.
There is a misconception among some of my patients that if your implant is older than 5 or 10 years, then you need to change them. That is actually not true. As long as your breast implants are fine, you do not have to change them. There is no need to change them every 5-10 years. In fact, there is no specified mandatory change or replacement that you must make.
In general, many patients considering changing breast implants if they want to increase volume. Some patients eventually need a breast lift, and they may wish to change the volume of their breasts.
Assuming normal activities and exercise, your breast implants should last longer than the warranties, and may last for years or decades.