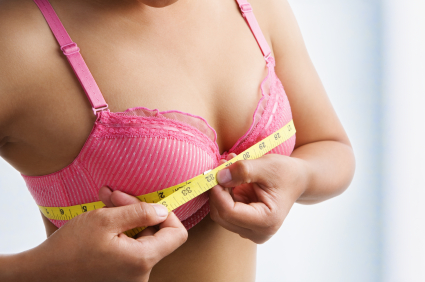 There are many important things to be concerned about with breast implants, but the most crucial one seems to be breast implant volume.  This determines the final cup size of your breast augmentation.  Other factors that contribute to your final cusp size result includes how much breast tissue you already have, how much loose skin you have, the profile of the implant, and if you will gain or lose weight in the future.
As most women know, cup size is imprecise.  You may buy different bras on the same day, but they may differ slightly in terms of cup size, due to variations by the manufacturer and brand name.  This is why breast implants come in a specific volume, generally measured in cc's, or cubic centimeters.  Breast implants do not come in cup sizes.
You should be able to try on breast implants sizers, or samples, in the office and get advice during your plastic surgery consultation as to what specific volume would be best for you.  Generally, you will try on a specific size or volume of breast implant that will achieve what final result, or cup size, you want.
Typically, most patients want around C or D.  If you want larger than that cup size, then you will definitely need more volume in your breast implant.
An important consideration with a larger volume implant is that you may have a normal or even thin frame, which means you will probably need a high profile implant.  This implant is thicker than other styles of implants.  The increased thickness will accomodate the increased volume.
If you choose an implant with the same volume, but it's not thick enough, then it may be too wide at the base.  This may result in your breast implants, after surgery, to touch in the middle or extend too wide into your underarm area.  The medical term for this is synmastia.  This can be avoided by careful measurements of your breasts and rib cage before surgery.
So, how big is too big?  That depends.  There are plenty of women your height and weight with cup sizes ranging from A, B, C, D, DD, and beyond.  What you want is your personal preference.  There may be some limitations, such as how tight or loose your breast skin is, how much pre-existing breast tissue you may have, and the width of your rib cage and chest, but the bottom line is that each breast augmentation surgery is individualized to you, the patient.
There is no right or wrong answer, just patient choice.
Should you desire more information about my available services, or want to schedule an appointment, please contact my Patient Care Coordinator at info@drkim.com, or call our office at 415-362-1846.
Did you find this article interesting?  Please share via Twitter, Facebook or Google Plus below.