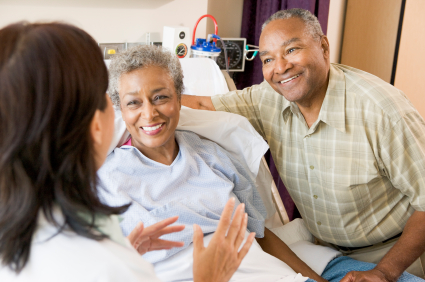 When your meet with your plastic surgeon, he or she will go over your medical history.  They will probably want to know about your previous skin care treatments, your overall skin health, along with your timeline as to when you want to do certain activities.
Regarding your face, your plastic surgeon will look at your
–  facial bony structure
–  overall skin structure, skin tone, skin laxity
–  ethnic background
–  areas and depth of facial wrinkles and folds
Your overall facial structure is important.  You may be born with a round face,  thin face, bony face, or other variations.  As you age, your facial structure thins, and you may need more plumping in certain areas than others.  If you have a hollows in your eyes, eyelid skin sag, loss of cheek fat, significant overbite, underbite, small chin, or strong chin, or other facial issues that may be related to your skeletal structure.  There are ways to rejuvenate your face with a facelift procedure, or mask these areas with an eyelid lift,  fat grafting or other procedures.
Your overall skin health is very important.  Your plastic surgeon may want you to improve the health of your skin before surgery, recommend special prescription skin care products for after surgery, or simply recommend sunscreen after your procedure.   To maintain your facelift, you may be given recommendations on skin that that actually works to preserve your new rejuvenated face.
Your ethnic background may be important.  Depending on your ethnicity, you may or may not be prone to developing thickened scar tissue at your incisions.  Typically these thickened scar respond very well to non-surgical treatment after surgery, but it"s better to know ahead of time what to expect and how to cope with it if you know before surgery.  Many people from Southern Europe, of Hispanic background, or Asian ancestry, may be slightly more likely to form hypertrophic, or thickened scars.  Make sure to tell your plastic surgeon, and also, be aware that many non-surgical creams or treatments are available just in case this starts to happen in you.
Your plastic surgeon may ask you about what folds and wrinkles in your skin bother you the most.  Your areas of top priority may be different from your plastic surgeon, so it's important to come up with a strategy ahead of surgery to get the best results possible.   There may be non-medical names for your favorite, or not so favorite, wrinkles, and a corresponding plastic surgery term.  Usually you may be concerned about the deep lines around your mouth and in your cheek area, the jowls you may have around your chin, and the loose skin of your neck area.  Make sure to discuss the areas of your face and neck you want addressed during your consultation.
Should you desire more information about my available services, or want to schedule an appointment, please contact my Patient Care Coordinator at info@drkim.com, or call our office at 415-362-1846.
Did you find this article interesting?  Please share via Twitter, Facebook or Google Plus below.