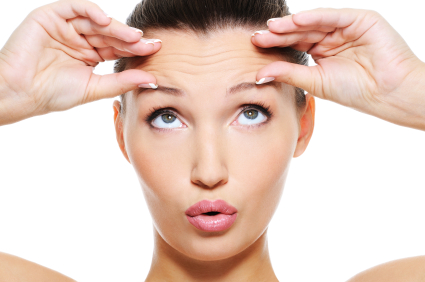 There are non-surgical and surgical ways to tighten the skin on your face. The non-surgical methods all rely on the ability of your skin to exfoliate and regrow, with the new skin being tighter, with fewer wrinkles, and a more even skin tone. The ways to achieve this include-
– skin care
– mechanical, including dermabrasion
– chemical peel
– IPL/ intense pulsed light
– laser therapy
Prescription skin care is the building block of facial rejuvenation. For some patients, skin care alone will tighten your skin, allowing you to achieve good results slowly over several months, with little or no recovery time. My favorite skin care system is the Obagi system (www.obagi.com), which incorporates hydroquinone with Retin-A to achieve quick results, tighter skin, fewer wrinkles, and more consistent tone.
Mechanical skin improvement is mainly dermabrasion. This technique requires some type of anesthesia, and mechanically removes the top layers of skin. The new skin that grows is tighter, has fewer wrinkles, and a more consisten skin tone. Although this is an older method, it is still effective. Dermabrasion is very good for the "smokers wrinkles" of the upper lip area.
Dermabrasion should not be confused with microdermabrasion. Microdermabrasion is not a very deep or strong technique, and will not result in a significant long-term difference compared to the other methods in this article. Microdermabrasion is typically done by aestheticians, not nurses or plastic surgeons.
Chemical peel works similarly to skin care, but is faster and more effective. A chemical, typically TCA, is used with some anesthesia to exfoliate the skin. The skin exfoliation can be modulated, so that you can have a little skin slough, or a lot of skin slough. Depending on the concentration of the TCA and how long it's left on, along with your skin type, you may need little recovery time to several days before returning to work and normal activities.
IPL, or intense pulsed light, is a machine that uses light to tighten your skin. Typically, you need several treatments, not just one. Your recovery time should be very short, because one treatment will usually not result in significant redness or pain.
Laser peel or laser resurfacing is the gold standard, and most aggressive, non-surgical way to tighten your skin. After some type of anesthesia, you undergo laser treatment over your face, which causes the maximum amount of exfoliation, skin healing, redness, and eventually, new skin to heal. This skin will be sensitive to the sun for several weeks. You will need 5-10 days off of work, more or less, to recover from your procedure.
There are many different brand names of lasers, along with marketing terms. However, the main difference seems to be a CO2 laser, or an Erbium-YAG laser, which describes the laser wavelength. The proper laser for you depends on your skin type, time for recovery, strength of laser setting, how many passes the laser goes on your skin, and other variables.
Which non-surgical option is the best for you? Prescription skin care is the least effective, then dermabrasion, chemical peel, IPL and laser treatment. The more aggressive options require more recovery time. Depending on your lifestyle and schedule, and after a consultation with a plastic surgeon, you will hopefully be more informed to make the best decision for your situation.
Should you desire more information about my available services, or want to schedule an appointment, please contact my Patient Care Coordinator at info@drkim.com, or call our office at 415-362-1846.
NOTE- I do sell Obagi in my office, but I am not a shareholder in the NASDAQ listed company. I don't get free stuff from them, and I'm not paid by them in any way to write good or bad things about them. I simply like the Obagi skin care program a lot. Of course, if the CEO is reading this, please send me some money!
Why am I babbling about this? Because the FTC/ Federal Trade Commission wants me to!
Also, special thanks to M.R. for asking me the question that started this article!