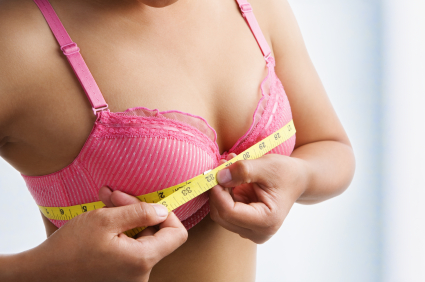 There are several ways to size yourself and your breast implants before you have the actual breast augmentation procedure. From my other blog posts, you should know that breast implants come in different volumes and profiles. There are also different filler materials, specifically saline solution and silicone gel.
You can ask for recommendations from friends who have had breast augmentation. They may have specific or general hints regarding size. I have found that many patients are unaware of profile, and may only be able to give you general guidelines. Even if you have a similar body type to your friends, you should not rely on them to be able to give you an exact recommendation on the volume and profile of breast implant that is best for you.
There is software available that helps with sizing your body and breast augmentation surgery. I have found that such software is helpful, but not the most accurate, in depicting what is the best size for you. Also, most software programs must be done in the office, because multiple photos needs to be taken at the office. It's generally not possible at this time for you to take photos from multiple angles at your house and then be able to email them or upload them to a software program that can give you a rough estimate of what you would look like after surgery.
Some people advocate filling plastic bags with a carefully measured amount of rice or water, and then trying them on with an unpadded bra. Although you should be able to get an exact volume, it may be difficult to get an exact profile, or the diameter and height of a breast implant, exactly correct.
Breast implant manufacturers offer sizers to plastic surgeons. These are sample breast implants, with the exact volume and profile, so that you can try them on with an unpadded bra and clothing. These sizers are very precise, and should be able to give you the breast representation possible to figure out the optimal breast implant for you. In my opinion, this is the best way to figure out the best breast implant for your body.
Should you desire more information about my available services, or want to schedule an appointment, please contact my Patient Care Coordinator at info@drkim.com, or call our office at 415-362-1846.
Did you find this article interesting?  Please share via Twitter, Facebook or Google Plus below.